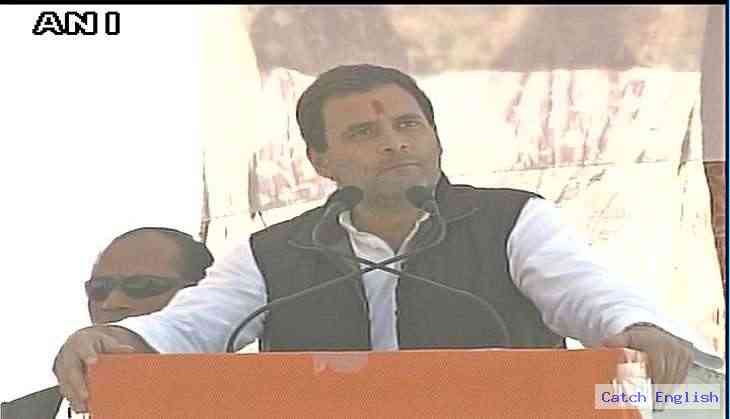 Addressing a Congress rally in Bijnor ( Uttar Pradesh), party Vice-President Rahul Gandhi today took a dig on demonetisation implemented by Prime Minister Narendra Modi in November last year.
"Friends look inside your wallets, the Rs. 500 and Rs. 1000 notes you see, your rightfully earned money. I have an idea, I am going to turn your money into mere paper," said Rahul Gandhi.
"Black money is in possession of fifty families, is in Swiss Bank accounts and real estate. But I do not see that money, I only see the rightfully earned money inside your wallets," he added.
Reiterating his previous statements, Gandhi also mentioned that the aim of demonetisation was to benefit the corrupt and the wealthy.
"I will explain demonetisation in one sentence - Take money from the poor, give it to fifty wealthy families."
Speaking on the Congress - Samajwadi Party (SP) alliance, Gandhi said that Modi is scared of the political merger.
"You must have noticed that Modi's face looks frightened. The confidence he had while speaking of UP has dropped now," said Rahul.
-ANI