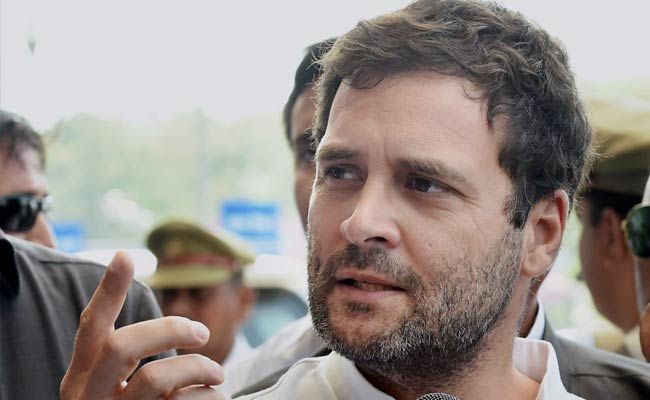 The Congress Vice-President braved rain and storm to continue his rally in Tiruchirappalli, Tamil Nadu, where he was present to mark the birth anniversary of former Congress president K Kamraj.
As rains intensified, Tamil Nadu Congress chief EVKS Elangovan asked the crowd whether it would brave the downpour, to which the gathering responded with a roaring 'yes'.
At the rally, Gandhi refused an umbrella offered by the organiser and shifted to his interpreter's mike, in order to make it easier for the latter to translate his address.
Gandhi's message
While emphasising Kamraj's contribution towards school education and development of rural areas, Gandhi said that contemporary politicians in the state are not listening to its people.
He said, "The ones taking decisions believe they don't need to listen to you. There are some voices they are listening to - they are listening to their own voice, they are also listening to voice of liquor lobby. I want to remind them that when they are in power, listening becomes most important."
Gandhi further announced that his party will come up with a new liquor policy after getting inputs from the people. He also emphasised on the importance of providing educational opportunities to the youth.
"No matter who you are, a farmer, dalit, tribal, minority, woman, rich or poor, Congress will help you, will work in your interest," Gandhi said.
(With inputs from Agencies)