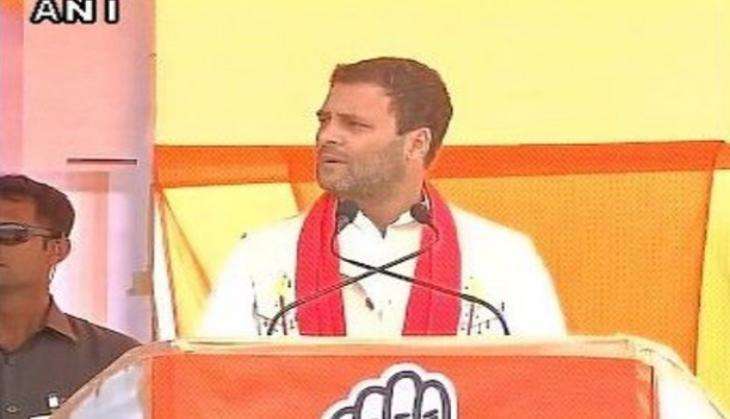 Congress Vice President Rahul Gandhi appeared in Guwahati court in Assam on 29 September to fight a defamation case filed by a worker of the Rashtriya Swayamsevak Sangh.
Asserting that he was against the RSS ideology, Rahul Gandhi told the media, "I am against the ideology of RSS and other organisations that try to divide this nation. These cases are being put against me because I am fighting for the poor, rights of farmers and unemployed youths."
He added, "I will not be deterred; I am happy, let them put as many cases as they want, I'll continue to fight for the unity of this country."
Meanwhile, RSS lawyer Bijan Mahajan told the media that Rahul Gandhi had appeared before the court and had been allowed to go on a bond of Rs 50,000.
This comes days after Rahul Gandhi told the Supreme Court that he stands by his statement made in an election rally that the RSS killed Mahatma Gandhi.
Withdrawing his plea from the Supreme Court for quashing of a defamation case against him, Gandhi affirmed that he stood by his words and was ready to face trial.
"Rahul Gandhi stands by his statement, RSS people had killed Mahatma Gandhi. He is ready to face trial," Rahul Gandhi's counsel Kapil Sibal told the Supreme Court.
Earlier, the Congress leader who will now face trial in the lower court, had told the Supreme Court that he had never blamed RSS as an institution that killed Mahatma Gandhi but had stated that a person associated with it was responsible for his assassination.
An RSS leader from Bhiwandi filed a complaint alleging that Gandhi said in an election rally at Sonale on 6 March, 2015, that the "RSS people killed Gandhiji".