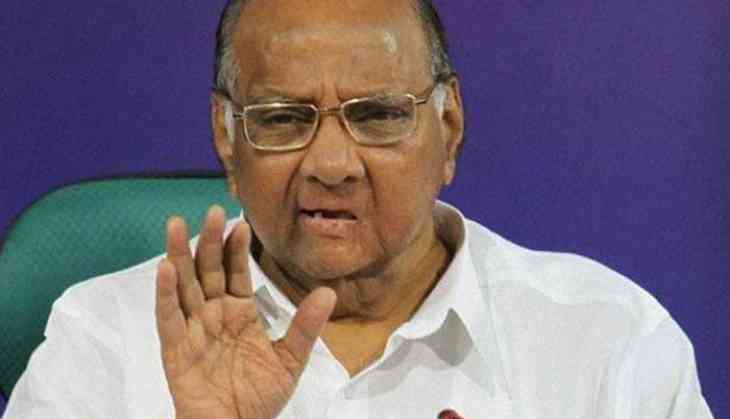 Days after Nationalist Congress Party chief Sharad Pawar supported Prime Minister Narendra Modi over Rafale deal controversy, his party's two senior members resigned from the party.
After the party's founding member Tariq Anwer, now NCP general secretary Munaf Hakim quit the party, saying that it is difficult to defend its image after Sharad Pawar 'supported' Prime Minister Narendra Modi in the Rafale fighter jet issue.
Talking to a television channel on Wednesday, Mr Pawar said "I don't think people have doubts about Modi's intentions personally".
Questioning Pawar's statement, Hakim, former chairman of the Maharashtra State Minorities Commission, said "Sharad Pawar has never supported fundamental forces. How can he say Narendra Modi is not guilty in the Rafale case in the minds of the public? A JPC probe has not yet been set up".
Talking about the party's stand on Rafale deal, Hakim said "Tariq Anwar is one of the founder members of the party. He was not consulted while making an important stand of the party public (on Rafale). In such a case, it is difficult to defend the party's image after Pawar saheb supported Modi in the Rafale case".
Anwar, who is a member of Parliament from Bihar's Katihar Lok Sabha seat, resigned from the parliament and party on Friday due to Pawar's defence of Modi on the Rafale deal.
In a statement, Anwar said "PM Modi is fully involved in Rafale deal and former France president has substantiated the charge…despite this, Pawar's statement giving the PM a clean chit is unfortunate".