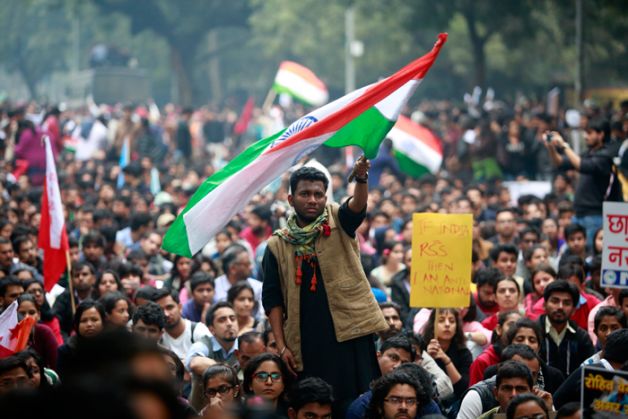 The Narendra Modi-led government is all set to discuss the Hyderabad University Dalit scholar suicide and the Jawaharlal Nehru University row in the Parliament on 24 February.
"It's a big country and yes there are several issues. That's what the Parliament is there for, to discuss those issues. Government has no hesitation in discussing JNU or Hyderabad University or any other issues. There are different views on it which needs to be debated," Union Parliamentary Affairs Minister M Venkaiah Naidu said.
Addressing the media after having chaired an all-party meeting, Naidu said there were different views on the issue which needed to be addressed and debated upon.
Calling on the Opposition to adopt a positive approach for the upcoming Budget Session, he added that discussion, and not disruption should be the protocol in the Parliament.
Leaders from various political parties, including Union Finance Minister Arun Jaitley, Congress leader Ghulam Nabi Azad, Jyotiraditya Scindia, CPI (M) general secretary Sitaram Yechury, CPI (M) politburo member Mohammed Salim also attended the meeting.
ANI