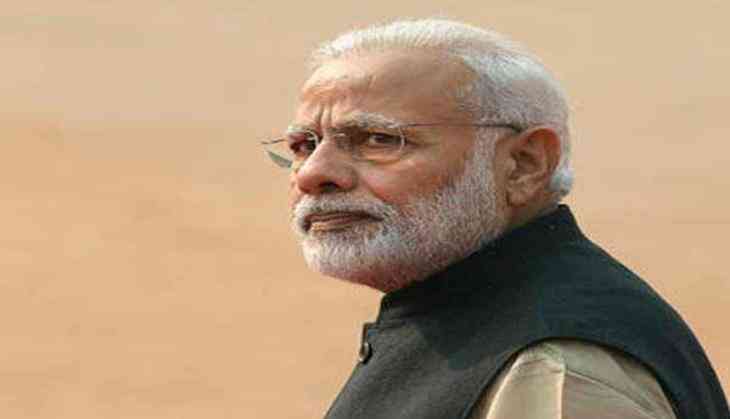 On the occasion of the 75th anniversary of the Quit India Movement, Prime Minister Narendra Modi on 9 August hailed the nation's freedom fighters and said that the movement of 1942 marked the rise of India's new leadership.
Recalling the struggle of the freedom fighters and their spirit of sacrifice, he said, "Commemorating such movements provides the nation with the strength to fight off issues that we are facing today"
Modi also stressed that it is important for the younger generation to be aware about historical events like the Quit India Movement.
He said the Quit India Movement saw a wide range of individuals from different walks of life participate and credited Mahatma Gandhi for the initiative taken by him.
"The Quit India Movement marked the rise of a new leadership. They supported Mahatma Gandhi during the movement," the Prime Minister said.
Prime Minister Modi said that along with Gandhi, several leaders contributed immensely during the movement.
He referred to 1942 as the final 'Jan-Sangharsh'
"The movement led to a feeling of 'Abhi nahi toh kabhi nahi' (If not now, then never)" Modi said
He said India's struggle for freedom was a defining moment in bringing an end to colonialism in other parts of the world as well.
Speaking of the current scenario, he said, "The menace of corruption has adversely impacted our development journey"
He said that despite not having someone like Gandhi, 125 crore people can take up the initiative and fight against challenges like illiteracy, malnutrition and poverty etc.
Earlier, the Prime Minister took to his Twitter handle to praise the sacrifices of all bravehearts who were part of the movement to free India from British rule.
On the 75th anniversary of the historic Quit India movement, we salute all the great women & men who took part in the movement.

— Narendra Modi (@narendramodi) August 9, 2017
-ANI