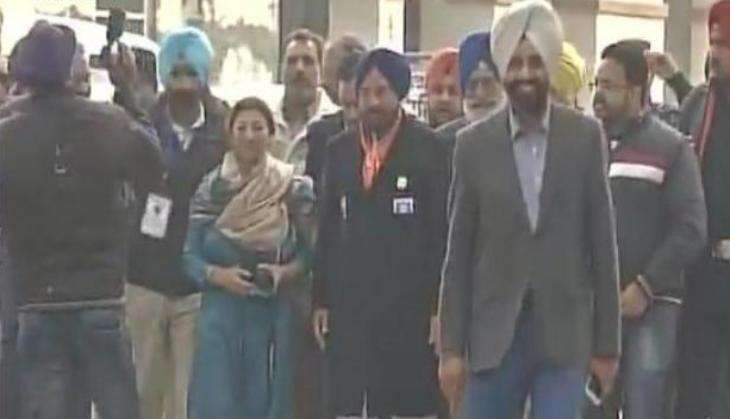 Polling began in Punjab amid heavy security on Saturday morning, with 1,145 candidates contesting across 117 seats, and concluded at 5 pm.
Key contests today feature a direct fight between chief ministerial aspirants Parkash Singh Badal, 89, and Captain Amarinder Singh, 75, of the Congress in Lambi and a mega battle in Jalalabad between Sukhbir Badal and Bhagwant Singh Mann, seen as AAP's leading contender for chief minister if the party wins.
It will be a three-cornered contest this time around. The ruling Shiromani Akali Dal-BJP alliance, which has been in power for the past decade, will be locked in contest with the Congress and new entrants Aam Aadmi Party.
Voting will today also take place for the Amritsar Lok Sabha seat, which fell vacant following the resignation of state Congress Chief Amarinder Singh.
Earlier today, Prime Minister Narendra Modi urged voters to turn up in huge numbers and specially asked the youngsters to exercise their voting rights.
"Urging people of Punjab and Goa to turnout in record numbers and vote in the Assembly elections. I particularly urge my young friends to vote," Prime Minister said in a tweet.
Nearly 2 crore voters will decide the fate of 1,145 candidates, including 81 women. 22,615 polling stations have been set up, with over one lakh security personnel deployed for free and fair voting.
Tight security arrangements have also been made for 100 critical polling stations and 5,500 vulnerable pockets of the state.
Meanwhile, Assembly Election polling for 40 seats occurred in Goa, where 11.10 lakh voters decided the fate of 251 candidates including 19 women.
-ANI