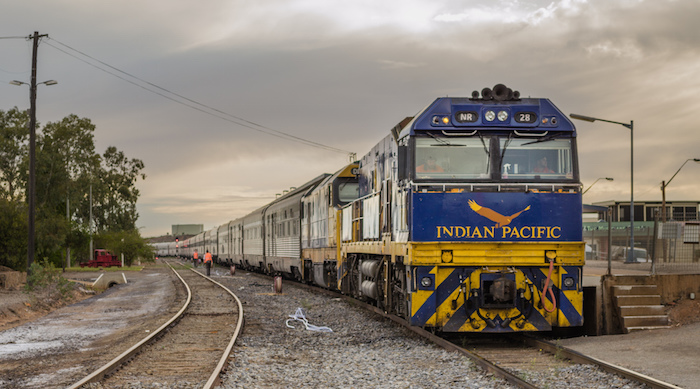 The ongoing farmers' 'Rail Roko' agitation in Punjab has caused whopping financial loss of Rs 100 crore to Railways even as more than 550 trains have so far been hit in four-day long farmers' stir in the state.
"We expect that financial loss (to Railways) could be up to Rs 100 crore because of ongoing farmers' protest in Punjab so far," Divisional Railway Manager, (Ferozepur Division), Anuj Prakash told PTI today.
With agitating farmers now extending their stir for next two day, the loss to Railways could exceed Rs 100 crore mark, railway officials said.
"There are a lot of things involved which need to be looked into in detail to ascertain exact financial loss like refund to passengers, train diversion, cancellation, rerouting, stopping of goods trains, freight loss, etc," Prakash further said.
Rejecting the appeal of ruling party (SAD) to call off agitation, farmers' outfits today decided to extend their agitation for another two days to press the state government to accept their demands, even as rail movement continued to remain paralysed due to farmers 'Rail Roko' agitation which entered fourth day today.
Besides causing inconvenience to passengers, the impact of farmers' stir was also visible on trade and industry in Punjab with hosiery and iron and steel makers lamenting their goods getting stuck at railway stations that would cause huge financial loss to them.
As many as 574 trains were hit in four days of farmers protest in which thousands of farmers were blocking railway tracks at several places in Punjab.
Due to farmers protest, 263 trains have so far been hit in Ferozepur division of railways while movement of 311 trains was affected in Ambala division, officials said. Among 263 trains, 128 trains (57 mail/express and 71 passengers) were cancelled while 135 trains were diverted, short terminated and short originated in Ferozepur division.
In Ambala division, out of 311 trains, 164 trains (80 mail/express and 84 passengers)were cancelled while 147 trains were diverted, short terminated and short originated, officials said here.
As farmers adamant on continuing with their agitation, several trains like New Delhi-Amritsar Shatabadi, Samjhauta Express and long run trains were affected, officials said.
-- PTI