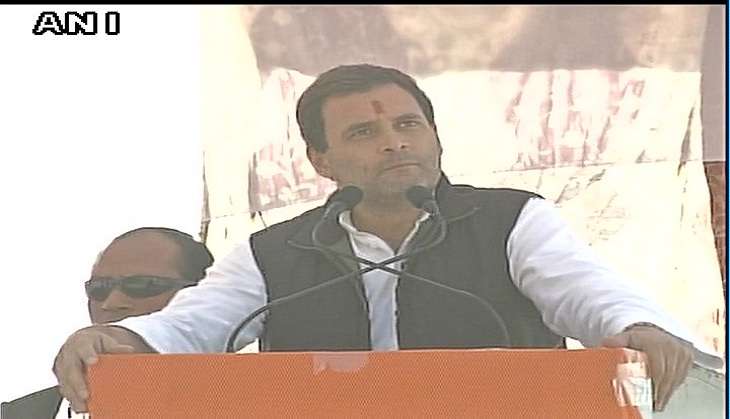 Congress vice-president Rahul Gandhi on Friday officially announced Punjab Congress president Capt. Amarinder Singh as the Chief Ministerial candidateof the state.
"Amarinder Singh has given his blood and sweat for Punjab. He has worked day and night for the development of Punjab. He has always worked for the Punjabi and Sardar community. He is going to be our chief minister," Rahul said while addressing a rally.
Rahul further hit out at the Shiromani Akali Dal (SAD), saying Punjab is under the monopoly of the Badal family.
"I just want to say a few things, we (Congress) will form such laws and a government against drugs in Punjab, that will make everyone shiver at the first thought of drugs," he said.
Captain Amarinder Singh is all set to fight the assembly elections against the SAD head and Punjab Chief Minister Parkash Singh Badal from Lambi.
Punjab will go for polls for 117 seats in a single-phase on 4 February. Votes will be counted on 1 March.
Meanwhile, Prime Minister Narendra Modi is also set to lead the election campaign of the Akali-BJP coalition on 27 January.
He will address a rally in Jalandhar today and another in Ludhiana on 29 January.
-ANI