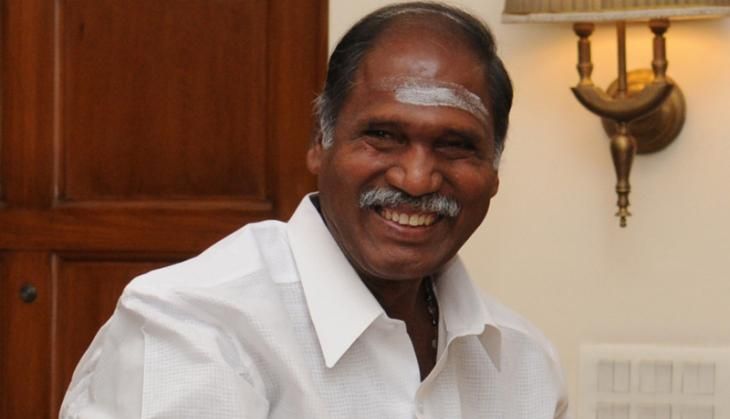 The Puducherry Assembly has 30 constituencies, spread across Puducherry (23), and its enclaves of Karaikal in Tamil Nadu (5), Mahe in Kerala (1) and Yanam in Andhra Pradesh (1).
Despite its proximity to Tamil Nadu, Puducherry does not share any of the state's political issues.
The 2016 assembly polls for Puducherry will be a litmus test for the Union Territory's longest-serving Chief Minister, N Rangasamy. The election will prove to be a make-or-break situation for Rangasamy as he battles tough anti-incumbency.
Rangasamy had quit the Congress to form the All India N R Congress (AINRC) after the party decided to remove him from the CM's post. He backed the BJP in the 2014 election and the alliance may bear fruit for Rangasamy in this election.
Before the 16 May elections in Puducherry, Prof NK Jha of Puducherry University told the Hindustan Times that the voters would consider the ruling party's ties with the coalition in power at the centre.
Key issues that will govern the Puducherry polls:
1) Many voters in Puducherry seem to displeased with the AINRC for the lack of development. Rangasamy has apparently failed to deliver on the promises made in the manifesto.
2) Voters allege that the ruling party did pay heed to the infrastructural development in 2011 but shifted its focus to rolling out freebies instead.
3) The closure of industries on the economic front is another major issue.
4) The Congress, which is opposition in the Union Territory, has been pulling up the ruling party over the issue of rising unemployment, salary issues in government sector and price rise.
5) People are also reportedly disappointed over the delay in obtaining statehood for Puducherry.
6) According to news reports, issues like intolerance and secularism might also have influence the voter's decision this time.
7) Women have been demanding reservation in Panchayati Raj election, but claim that nothing has been done in this regard.