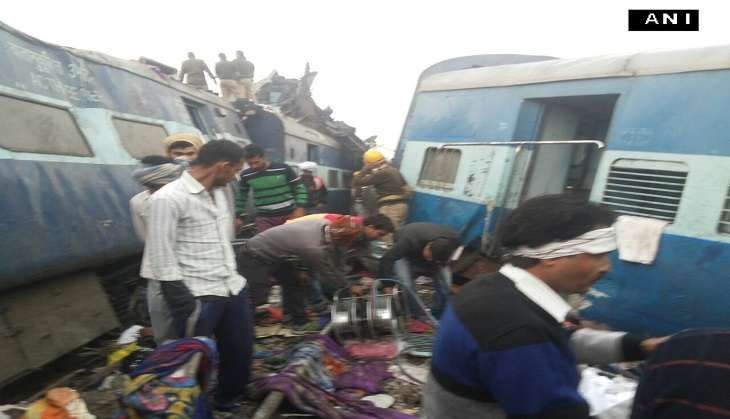 Union Railways Minister Suresh Prabhu today visited Pukhrayan, the accident site of the Patna-Indore Express, in Kanpur Dehat district in Uttar Pradesh and said that a probe has been ordered in this connection and rescue operations are priority, adding that the government will proceed with every necessary action.
"Unfortunately a very big accident has taken place near Kanpur. A probe has been ordered; rescue is our priority. We will proceed with every necessary action," he said.
"Right now, we need to help the injured. We have started a big relief operation and have utilised all the available resources," he added.
Also read:Rescue operations almost concluded, tracks will be cleared within 36 hours: Indian Railways
More than 100 people died and around 150 passengers injured when 14 coaches of the train derailed at around 3 am today near Pukhrayan, about 100 kilometers from Kanpur.
The Railways has announced ex-gratia of 3.5 lakh rupees each for families of those killed, 50,000 rupees for seriously injured and 25,000 rupees for minor injury.
President Pranab Mukherjee and Prime Minister Narendra Modi have expressed heartfelt condolences to families of deceased in the accident. They also prayed for speedy recovery of the injured.
--ANI