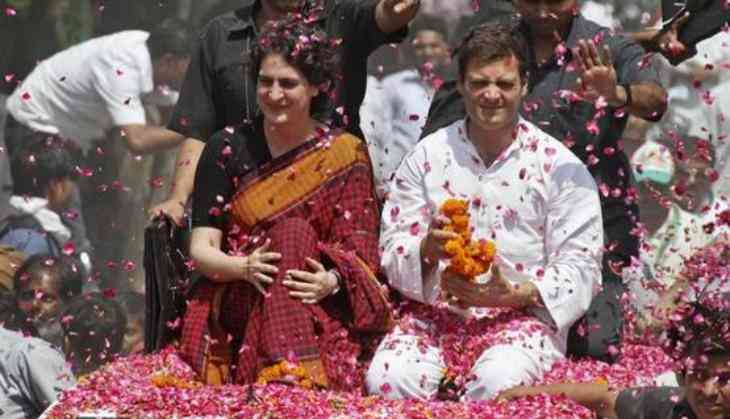 Priyanka Gandhi ad Rahul Gandhi
Considered as Congress' masterstroke for the UP in the upcoming Lok Sabha polls, Priyanka Gandhi Vadra will be touring the Eastern Uttar Pradesh from tomorrow, first time after taking the charge as General Secretary.
The Congress party, which is searching for a ground in Uttar Pradesh and would like to rejuvenate the core base of the grand old party, could not have done much better by launching Priyanka Gandhi formally into th election campaign and that too, in Eastern UP, where PM Modi's and CM Yogi's constituency will be on stake.
On Monday, Rahul Gandhi, along with Priyanka and Western UP in-charge and General Secretary Jyotiraditya Scindia would be campigning in Lucknow and will hold a roadshow from Lucknow airport to Nehru Bhawan.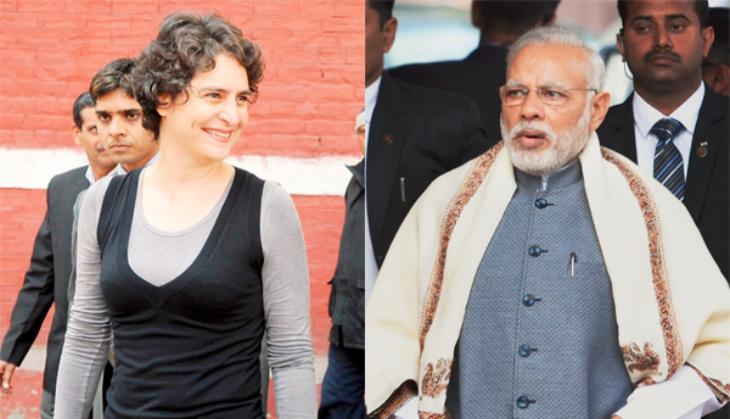 Priyanka Gandhi and PM Modi
The Congress party is hoping to capture the upper caste votes and split the Muslim votes amongst the SP-BSP, which have declined to ally with the grand old party. Priyanka Gandhi can be a game-changer for the Congress if the party gets a double digit number and repeat the results of 2019, when the Congress received 22 seats but were decimated by the Modi wave in 2014, clamping down to 2 seats of Amethi and Raebareli.
Many new inaugurations will be made by the Gandhi scions in Lucknow and a new media hall is also ready to be opened by Priyanka. She will responsible for 42 seats out of 80 and will lead the pact with the regional and local leaders of the Congress, who alon with the party workers, are already charged-up with this new and most awaited political entry of our times.
Also read: Lok Sabha 2019: Ex ally TDP's Chandrababu Naidu to protest as PM Modi visits Andhra Pradesh today for