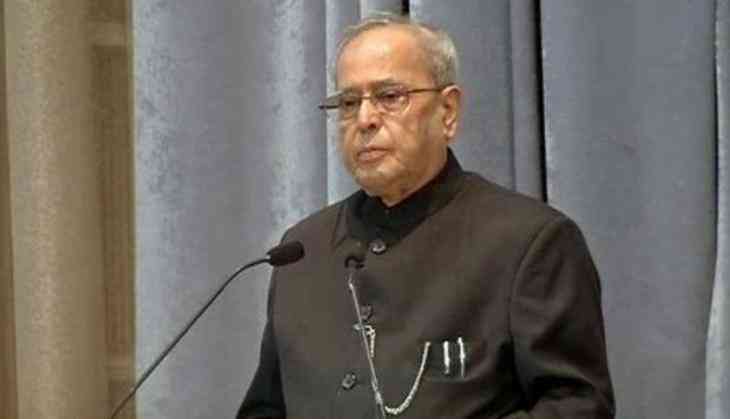 President Pranab Mukherjee congratulated the Parliament for making a new beginning in Financial Management through passage of Annual Budget by March 31, 2017.
He was referring to the decision of the government to club the Rail Budget with the General Budget.
He said the government also preponed the date of presenting the Budget from last working day of February to the First of February, adding that all these are historic decisions.
He stated that both the Finance and Appropriation Bills have been passed after scrutiny by the relevant Standing Committees, thus setting a benchmark in legislative history.
The President made the above remarks while addressing a group of probationers of IRAS, IRPS, IRSS and IRSE of the Indian Railway Services and Indian Postal Service who had called on the President today at the Rashtrapati Bhavan.
The President said both the Railway and Postal Services are today facing the challenge of keeping pace with technological advancements.
"Over the last few decades, telegrams have ceased to exist. Emails have to a large extent replaced letters. To survive in this competitive world, one has to keep pace with the fast changing tools of Information and Communication Technology. The Railways is also facing the challenge of competition from cheap and fast airlines as well as improving their services," he added.
The President said the Departments of Posts and Railways have been serving the country for more than 160 years.
"At the time of independence, there were 23,344 Post Offices, which were primarily in urban areas. Now India has more than 1.5 lakh post offices. On an average, a Post Office serves an area of 21.22 sq. km and a population of more than 8,000 people," the President said.
"Similarly, Indian Railways has a network of more than 66,000 kilometers of rail lines; 10,000 locomotives; 68,000 passenger coaches; 2.5 lakh wagons and 13,000 passenger trains operating every day," he added.
The President congratulated the probationers for successfully qualifying in the Civil Services Examination, which is considered one of the toughest competitive examinations of the world.
He said it gave him satisfaction to note that despite having acquired high technical and academic qualifications, they have decided to join the Civil Service and serve the people of India.
He said that life is full of challenges.
He said that he had no doubt the young officers would face all challenges successfully and contribute to improving services in their respective sectors.
-ANI