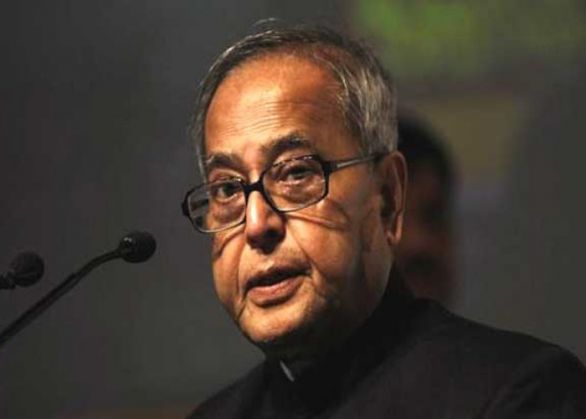 President Pranab Mukherjee has on Monday sought the government's clarification of the Union Cabinet's decision to impose President's rule in Arunachal Pradesh on Sunday.
He has reportedly asked the Home Ministry to explain the legal and constitutional position behind such a move.
The Union Cabinet on Sunday had recommended President's Rule in Arunachal Pradesh after an unscheduled meeting in the morning chaired by Prime Minister Narendra Modi.
A Congress-led government was in power in the state, but following defections, when 21 out of 47 legislators had rebelled against the chief minister, the governor had advanced the session of the Assembly. The Congress had gone to court and obtained a stay on the proceedings. The Bharatiya Janata Party (BJP) has 11 MLAs in a House of 60.
According to media reports, the government consulted the Attorney General and decided that law and order and governance had collapsed in Arunachal Pradesh and that an intervention from the Centre was required.
"The Union Cabinet has recommended the imposition of President's rule in Arunachal Pradesh for the next six months. The question of BJP forming the government does not arise at all. It is the MLAs who will decide what to do in future," Union Minister Kiren Rijiju had told PTI.