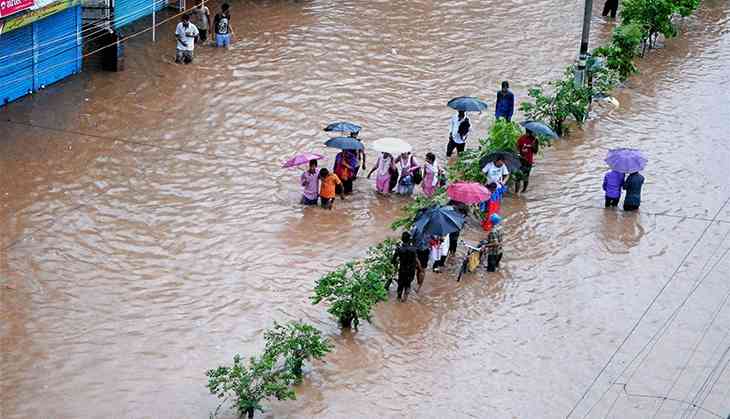 Incessant rains have cause widespread destruction and havoc in Mizoram's capital Aizawl. The north-eastern state witnessed heavy rainfall since Sundayevening due to cyclone Mora that has intensified over the last day. Hundreds of families have been evacuated across the state, and 10 people have reportedly died thus far.
Apart from Aizawl, localities such as Lunglei, Serchhip, and Sairang have been severely affected, with many families having to be moved to safer locations as houses have been completely submerged. In fact, National Highway 306, which connects the northern part of the region to its southern end, has been blocked off at many places due to a major landslide. This has hindered rescue operations.
According to the Met department, the southwest monsoon is scheduled to intensify over the next 48 hours. It will also remain constant over neighbouring states like Nagaland, Manipur, Mizoram, Tripura, Meghalaya, and Assam.
While Mizoram receives heavy rainfall every year, the current flash floods are reportedly the worst case of flooding of the Tlawng river in the last 50 years.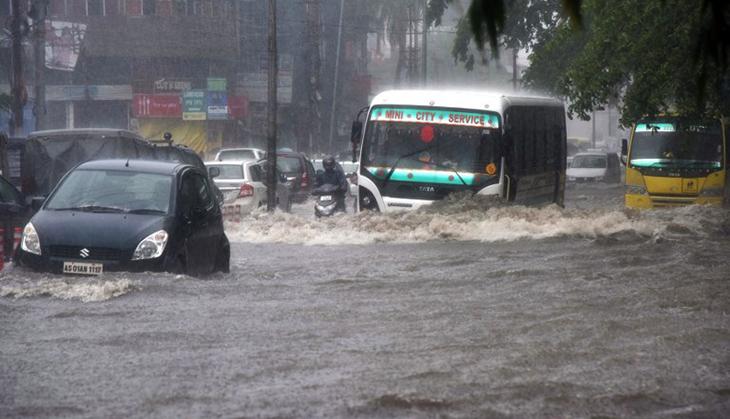 Indian commuters drive along a flooded street during heavy rain in Guwahati on June 13, 2017. (AFP PHOTO / Biju BORO)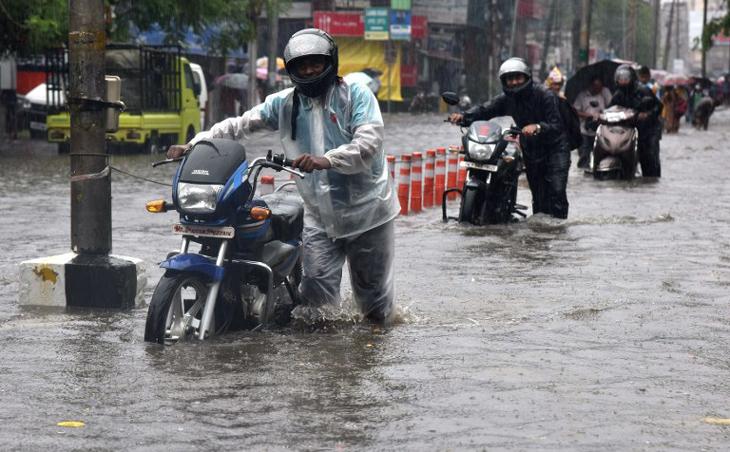 Indian commuters push their motorcycles along a flooded street during heavy rain in Guwahati on June 13, 2017. (AFP PHOTO / Biju BORO)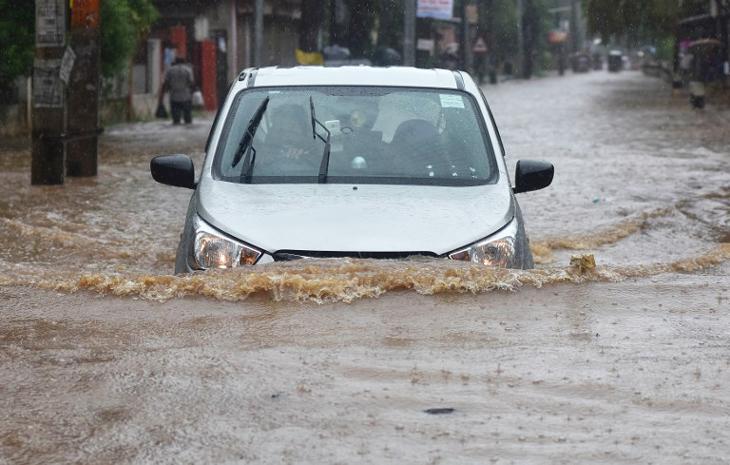 An Indian commuter drives his car along a flooded street during heavy rain in Guwahati on June 13, 2017. (AFP PHOTO / Biju BORO)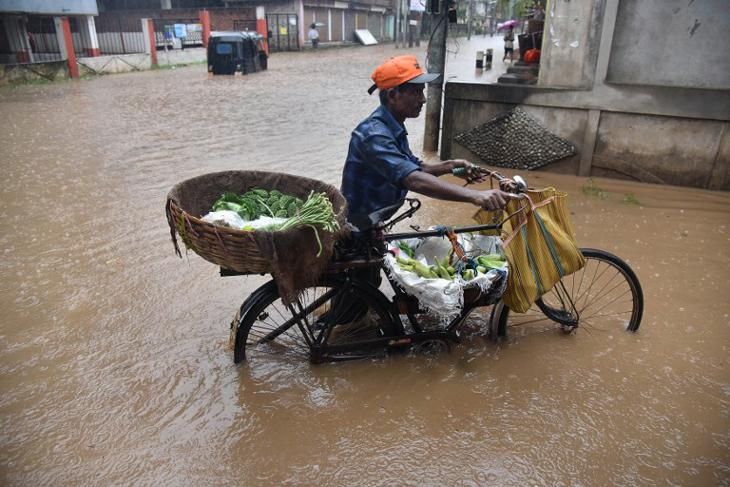 An Indian vegetable vendor pushes his bicycle carrying his wares on a flooded street during heavy rain in Guwahati on June 13, 2017. (AFP PHOTO / Biju BORO)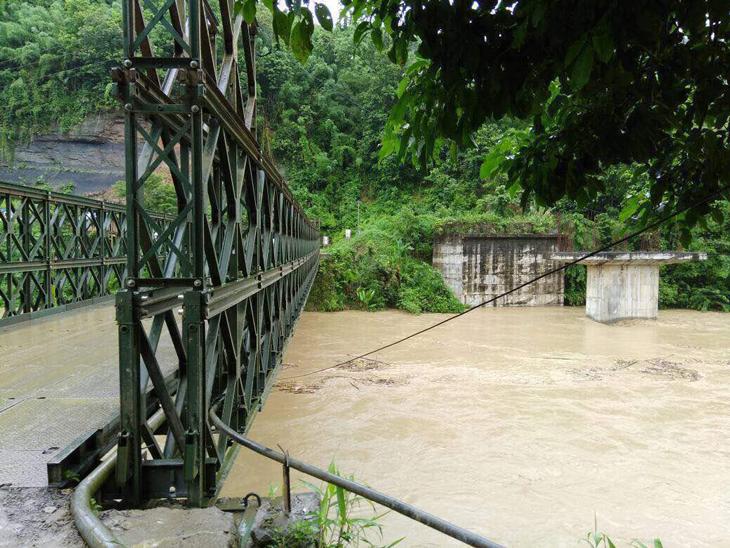 Social media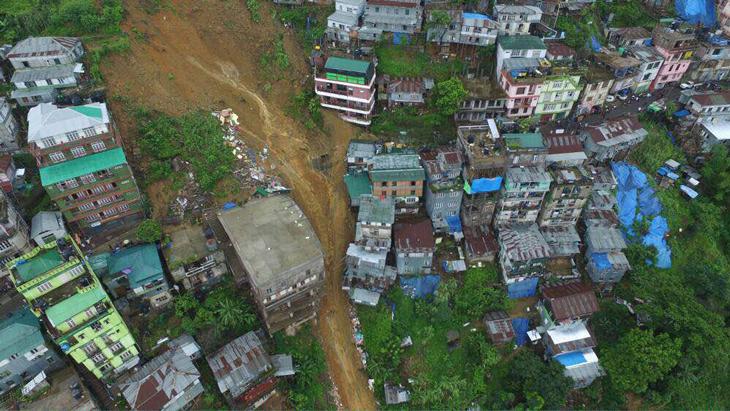 Social media