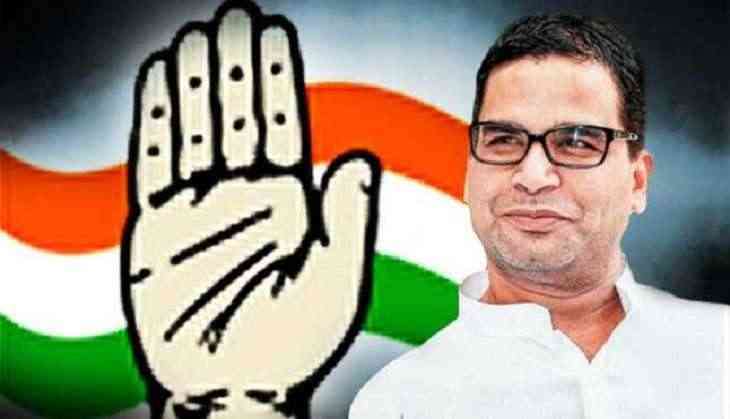 Priyanka Gandhi Vadra's political debut has created much noise in the corridors of Delhi as Congress is creating a way through which it can helm the top post in General Elections.
Former poll strategist of Congress and current vice-president of JD(U), Prashant Kumar has congratulated Priyanka and Congress over the move and also said this was 'the most awaited political entry of our times.'
Prashant Kishor took to Twitter after Congress party announced that Priyanka Gandhi would be the general secretary of the Congress and will be the in-charge of Eastern Uttar Pradesh for the upcoming 2019 Lok Sabha polls.
"One of the most awaited entries in Indian politics is finally here! While people may debate the timing, exact role and position, to me, the real news is that she finally decided to take the plunge! Congratulations and best wishes to Priyanka Gandhi," tweeted Kishor, who himself made his political debut last year, when Bihar CM Nitish Kumar appointed him as No. 2 of the Janta Dal United.
One of the most awaited entries in Indian politics is finally here! While people may debate the timing, exact role and position, to me, the real news is that she finally decided to take the plunge! Congratulations and best wishes to Priyanka Gandhi.

— Prashant Kishor (@PrashantKishor) January 23, 2019
Rahul Gandhi, while speaking in Amethi, said "Aaj maine Priyanka ko General Seceratary bana diya hai UP ka, matlab ab yahan pe Congress apna CM bithane ka kaam karegi, Dilli mein Congress party ke gathbandhan ki sarkar or UP mein poore dum se Congress party ladegi."
J.P Nadda, the in-charge of UP for the BJP in 2019 polls, said "Priyanka Gandhi officially becomes General Secretary of Congress , but everyone knows how this household company works. It is also first official declaration from Congress that Rahul ji has failed, he should tell what is his view of Parivarwadi soch?"
Also read: Rahul Gandhi reacts to Priyanka Gandhi's entry into Congress, says, 'I am happy but won't play
Congress President Rahul Gandhi on Priyanka Gandhi: Mujhe personally bahut khushi ho rahi hai ki woh ab mere saath kaam karengi, woh bahut karmat hain. Jyotiraditya Scindia bhi bahut dynamic leader hain. BJP wale ghabraaye hue hain. pic.twitter.com/8QpfJjJdO3

— ANI (@ANI) January 23, 2019