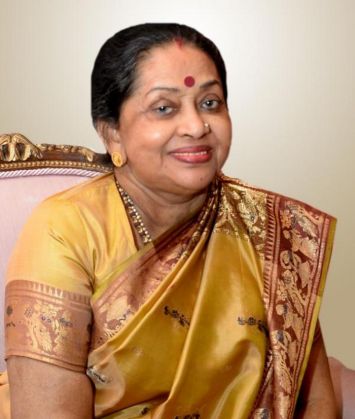 President Pranab Mukherjee's wife Suvra Mukherjee passed away today at 10:51 AM in Army Hospital. She was suffering from respiratory ailments.
She was hospitalised after a cardiac arrest on 7 August. The First Lady had been ill for sometime.
The President of India's official Twitter handled informed everyone about the First Lady's demise: "It is informed with deep sorrow that First Lady, Mrs Suvra Mukherjee passed away this morning at 1051 am".
Political leaders from across party lines took to Twitter to condole the death of the First Lady.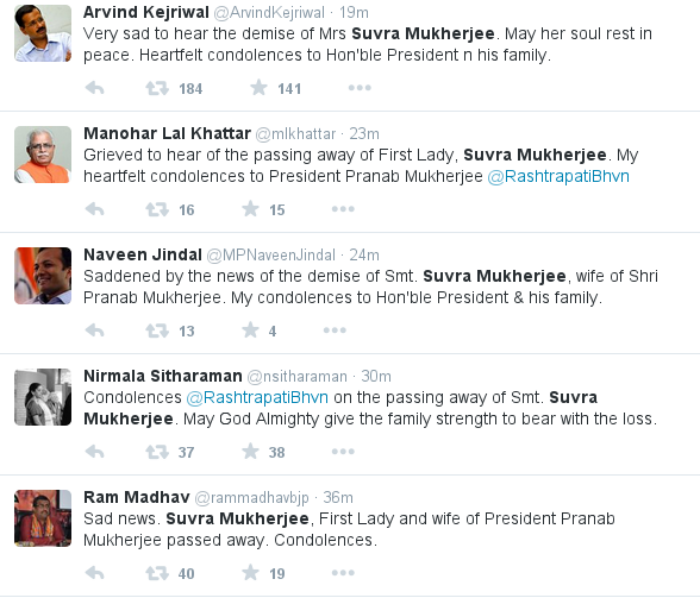 Suvra Mukherjee was born on September 17, 1940 in Jessore and married Pranab Mukherjee on July 13, 1957. She was a vocalist of Rabindra Sangeet and founded the 'Geetanjali Troupe'. A talented painter, she also has two bengali books to her credit, Chokher Aloey and Chena Achenai Chin.