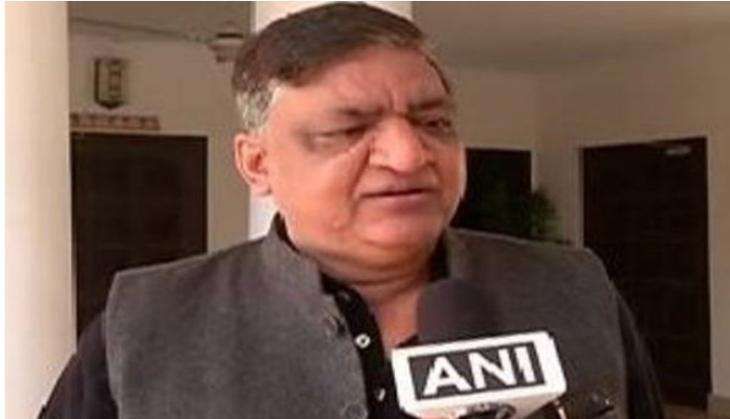 Expelled Samajwadi Party leader Naresh Agarwal on Wednesday requested the Election Commission of India (ECI) to postpone the Budget session to be held during the polls, as it might influence the people leading to a biased election.
"I would urge the Election Commission to postpone the Budget session, called by the Central government in the mid of the elections. This is because the people will be influenced by the announcement made by the government during the budget session and the elections won't be fair then," said Agarwal.
Also Read: From photos on ballot papers to candidates' social media profile, Assembly polls 2017 get a facelift

Welcoming the Election Commission's decision to begin the first-phase of polling in Uttar Pradesh from 11 February, Agarwal said the decision has ruined the idea of the Centre to hold elections in the month of April-May.
"We were ready for the elections. The Uttar Pradesh government had asked the Election Commission for UP elections to be held in February. We protested what the Centre was trying to do i.e. trying to let the elections be held in April-May. February is the best month for holding elections," he said.
Also Read: Assembly Polls 2017: EC announces dates for UP, Goa, Punjab, Manipur and Uttarakhand

The Election Commission earlier on Wednesday announced seven-phase polling for 403 Assembly constituencies in the politically crucial state of Uttar Pradesh, two-phase polling in Manipur and one-phase polling each in the states of Punjab, Uttarakhand and Goa respectively.
As per the announcement, the first-phase of polling for 73 Assembly constituencies covering 15 districts of Uttar Pradesh will take place on 11 February.
-ANI
Also Read: Punjab Assembly polls 2017: BJP, AAP stand no chance, both parties will be rejected, says Capt Amarinder Singh