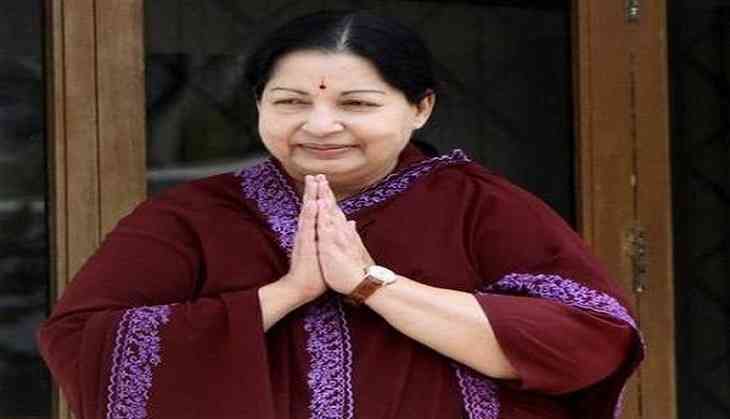 former Tamil Nadu chief minister late J Jayalalitha
As the close-aide of former Tamil Nadu Chief Minister late J Jayalalithaa, Sasikala has filed an affidavit with A Arumughaswamy Commission regarding her death, a new twist came to the fore on the matter.
Dr Prathap C Reddy, the chairman of Apollo Hositals where Jayalalitha was admitted till her death on December 5, 2016, revealed that all CCTV cameras at the hospitals were switched off during her 75-day hospitalization. Besides she was the only patient who was admitted in the 24-bed intensive care unit.
Talking to media-persons on the sidelines of a press conference of the Apollo International Colorectal Symposium 2018, Raddy also informed that the hospital had submitted all relevant documents to the commission of inquiry probing Jayalalithaa's death.
On December 4, 2016, she suffered a cardiac arrest and passed away the following day. She had been admitted to the hospital on September 22, 2016. Many including deputy chief minister O Paneerselvam raised suspicion on her death. Therefore, the government formed A Arumughaswamy Commission to prober her death.
Asked whether he had also submitted CCTV footage, he said "I am sorry. Unfortunately, they switched off all the CCTVs for all the 75 days. As soon as she got admitted, the access to the ICU was closed. All patients were diverted to another ICU. This ICU was occupied only by her. Only one out of 24 rooms in the ICU was used. They removed the camera because they did not want everyone to be watching."
He also said that no visitors were allowed to meet her.
"In hospital we follow a simple policy. No one is allowed in the ICU, except close relatives for a short time. Since she was critical, we did not permit. But relatives have an option to ask for some people. The doctor who is on duty can allow," he further said.