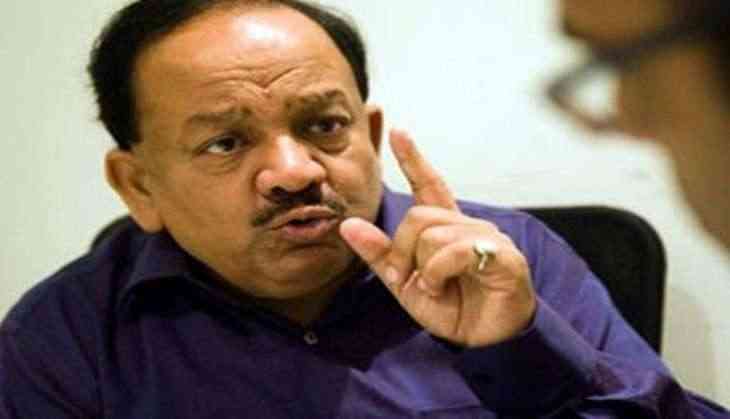 With the commencement of harvesting season, Union Environment Minister Harsh Vardhan">Harsh Vardhan on Thursday said that if stubble is burnt then the air quality of Delhi and neighbouring states will be affected, adding that it also damages the image of the country in international arena.
Speaking to ANI, the Union Minister said, "It is very loud and clear that if stubble is burnt then it is not only that Delhi is going to suffer, their own states' air quality will also deteriorate. Pollution in Delhi also damages our image in the international arena."
Vardhan added that the Centre has provided funds to Rajasthan, Uttar Pradesh, Punjab and Haryana for farm implements.
"We have done regular meetings with the ministers and officials of Rajasthan, Uttar Pradesh, Punjab and Haryana. The Government of India has also given funds to these state governments for farm implements. We have asked state governments to handover farmers these implements by October 15," he said.
The government has banned stubble burning in order to check air pollution. But the air quality of Delhi has already dropped to poor category, as per AQICN data. The deteriorating quality can be attributed to change in the direction of the wind, which is now flowing from stubble-burning areas in Punjab and Haryana.
Despite a prohibition on the burning of farm residue, farmers have already started to burn stubble this year as well. President of Bharatiya Kisan Union, Balbir Singh Rajewal, had told ANI that he and many like him are well aware of the consequences and have no other option but to burn the dry straw.
Particles from stubble burning combine with industrial pollution, vehicle exhaust and dust to cover the region every year as winter approaches and wind speeds drop.
Following the directions of the Supreme Court, the Centre approved a large amount for modern tools and technology to combat the problem.
In the Union Budget 2018, Finance Minister Arun Jaitley had assured providing assistance to the Government of Haryana, Punjab, Uttar Pradesh and Delhi National Capital Territory (NCT) to deal with the worsening air quality.
The decision came after Delhi's air pollution levels spiked last year, leaving the people gasping for breath.
-ANI