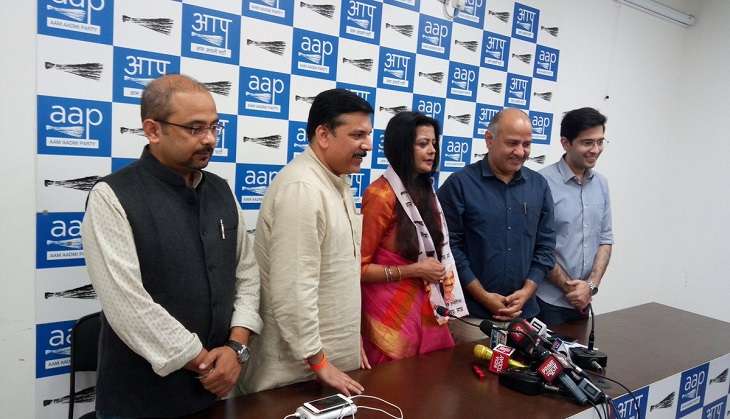 Poonam Azad, the wife of suspended BJP MLA Kirti Azad, joined the Delhi Chief Minister Arvind Kejriwal-led Aam Aadmi Party on 13 November.
Poonam reportedly met Arvind Kejriwal at his residence in the national capital earlier on 13 November.
The move comes months after her husband, Kirti Azad, was suspended from the BJP in the wake of his campaign against Finance Minister Arun Jaitley on alleged corruption in the DDCA.
Kirti Azad had charged Arun Jaitley of indulging in anti-party activities and had accused him of "colluding" with Congress and AAP to bring it into "disrepute". However, Prime Minister Narendra Modi and BJP chief Amit Shah came out in support of Jaitley asserting that he had impeccable record in public life.
--With agency inputs