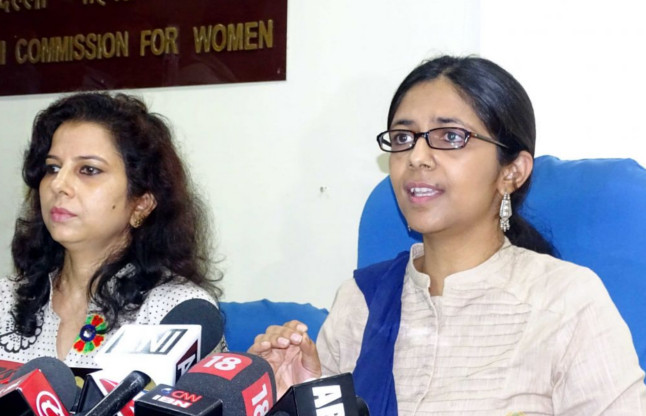 The Delhi Commission for Women (DCW) has taken suo moto cognisance of a video showing police brutality against female students who were protesting outside the RSS office in Jhandewalan on Saturday.
The video shows a policeman beating up female students and even dragging one student by her hair.
The notice sent to the Joint Commissioner of Delhi Police questions the police action taken against the students, who were protesting peacefully. The notice also questions the lack of lady police officers at the protest site. On 30 January, DCW chief Swati Maliwal set a 72-hour deadline after seeking a detailed status report on the police action.
Here's a copy of the notice.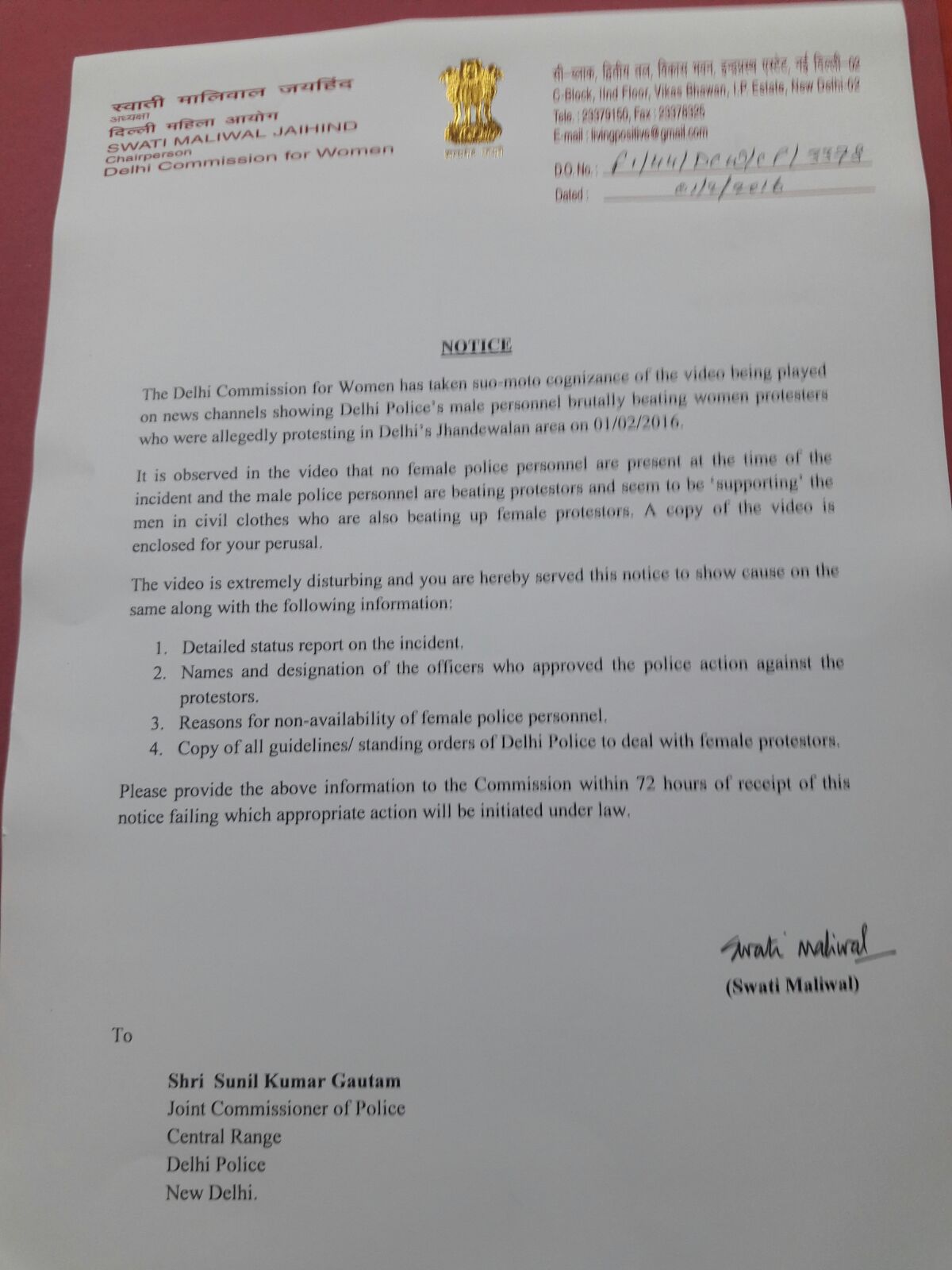 The video, which has now gone viral, shows unarmed students being lathicharged and assaulted by security personnel on 30 January. The students were agitating outside RSS headquarters in protest of the suicide of Dalit scholar Rohith Vemula.
In the video, the police can be seen targeting one particular student. Within seconds, some men in plain clothes join in to beat the student. When some female protesters raised their voice against the brutality, a security personnel can be seen dragging the woman by her hair and throwing her to the ground. Here's the horrifying video:
While the police brutality is inexcusable, it was not clear whether the men in plain clothes were also a part of the force. Some students claimed that the men in plain clothes were supporters of RSS.