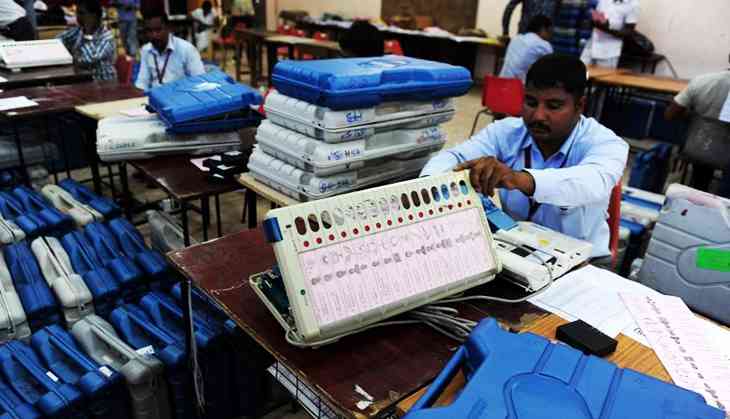 Two people have been reportedly found in the Electronic Voting Machine's 'strong room' with laptops and police have detained them wherein they were also startled after seeing them.
The two men who were found in the EVM strong room were not carrying any ID card but were in possession of laptops as reported by the police. The police have also said that the two men have claimed to be a member of the Reliance Jio company which is owned by the Mukesh Ambani.
As per the reports in media, two police officers have been suspended by the administration on account of security lapse as it was a surprising news that in the high security zone, two men in possession of laptops were found because now the question will be raised as to how they entered the premises and who allowed them.
Even, a BSF sub-inspector was found using a laptop just outside the strongroom where the EVMs are kept in Bemetara district of Chattissgarh on Wednesday.
There have been other reports that the EVM's were tampered with in Rajasthan, Madhya Pradesh and Chhattisgarh in the poll-bound states where the BJP is currently in power.
Congress president Rahul Gandhi tweeted earlier saying, "Congress party workers, be vigilant after polls close today. In MP, EVM's behaved strangely after polling: Some stole a and vanished for 2 days! Others slipped away & were found drinking in a hotel. In Modi's India, the EVMs have mysterious powers. Stay alert"
The results will be declared on December 11 and exit polls have predicted a clear win for the Congress in Rajasthan.
Also read: Assembly Election Exit Polls 2018: Congress leads in Rajasthan & MP, close fight in Chhattisgarh as KCR