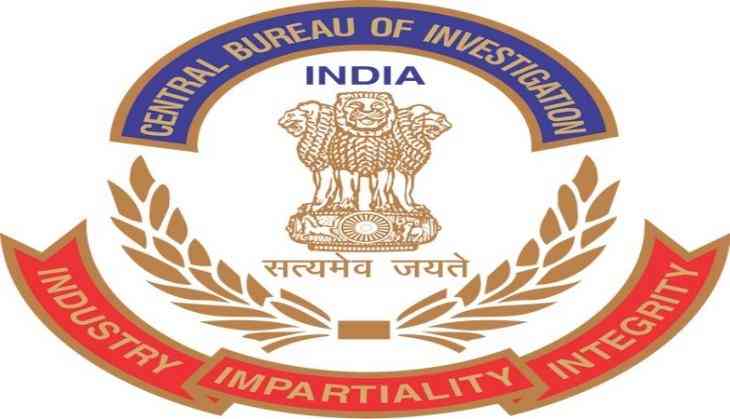 The Central Bureau of Investigation (CBI) has arrested a General Manager (GM) rank officer of Punjab National Bank (PNB), Rajesh Jindal, who was the Branch Head at PNB Brady House branch in Mumbai during August 2009 to May 2011.
The arrest was made on late Tuesday night.
During Jindal's tenure at PNB Brady House branch, the practice of issuance of Letter of Undertakings (LOU) without sanctioned limits to Nirav Modi group firms had started.
Jindal is presently posted as the General Manager Credit in New Delhi's PNB Head Office.
Earlier on Tuesday, in connection with the Punjab National Bank (PNB) - Nirav Modi fraud case, the CBI arrested the president of Firestar International Pvt Ltd, Vipul Ambani.
The law enforcement body also arrested Kavita Mankikar, executive assistant and authorised signatory of the three accused firms.
Arjun Patil, senior executive, Firestar group; Kapil Khandelwal, CFO, Nakshatra group, and Niten Shahi, manager, Gitanjali were also detained.
Mumbai's Special CBI court earlier sent Bechu Tiwari, Yashwant Joshi, and Praful Sawant to police custody till March 3.
Bechhu Tiwari, the then chief manager in the Forex department; Yashwant Joshi, Scale-II Manager in the Forex department; and Praful Sawant, Scale-I officer handling the exports section, were arrested on Monday.
For those unversed, the Punjab National Bank detected a 1.77 billion dollar scam, in which jeweller Nirav Modi acquired fraudulent letters of undertaking from one of its branches for overseas credit from other Indian lenders.
The scam started in 2011 and was detected in the third week of January this year, after which the PNB officials reported it to the concerned agencies.
--ANI