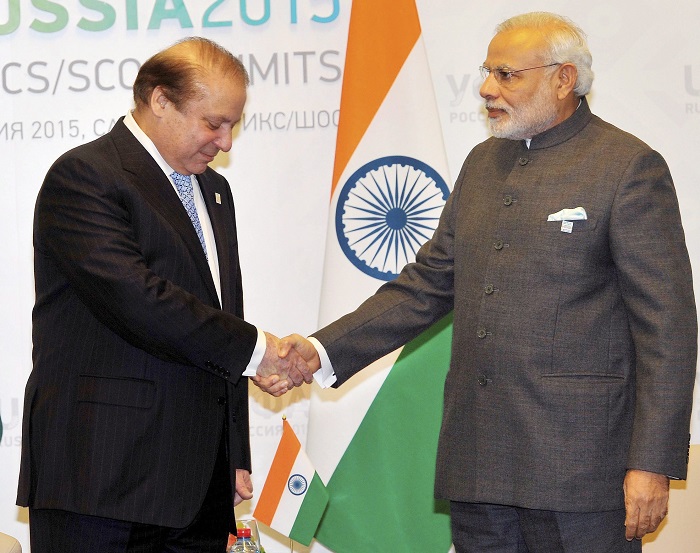 Prime Minister Narendra Modi will be travelling to Islamabad in 2016 for the SAARC summit. This was one of the major breakthroughs in the bilateral talks between Modi and his Pakistani counterpart Nawaz Shari, held on the sidelines of the Shanghai Cooperation Organisation (SCO) Summit in Ufa.
After the meeting, foreign secretaries of both countries held a press briefing informing the media about the press briefing -
1. National Security Advisors of both countries will be meeting in Delhi mainly to discuss all issues connected to terrorism.
2. Both sides agreed to discuss ways and means to expedite the Mumbai case trial and exchange voice samples.
3. Decision for release of fishermen in each other's custody, along with their boats, within a period of 15 days.
The talks took placed amid heightened tension between the two countries after Pakistani forces violated ceasefire again at the Line of Control in Jammu and Kashmir in which a BSF jawan was killed.