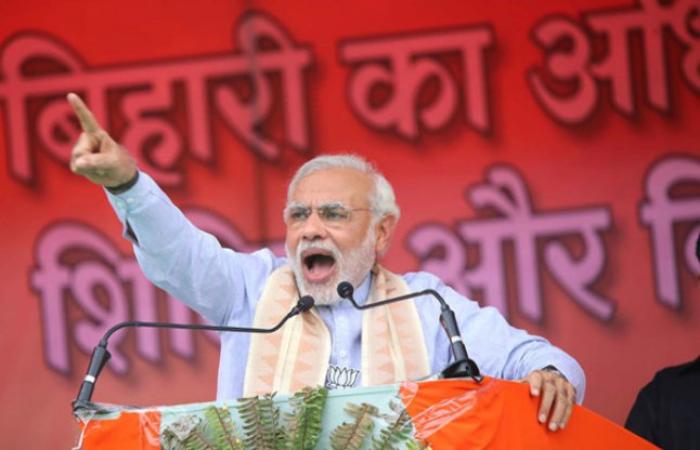 Faced with stiff resistance, Prime Minister Narendra Modi on 30 August announced that the government will not re-promulgate the controversial Ordinance on Land Acquisition which expires today and declared readiness to incorporate any suggestion in the bill on it which is pending in Rajya Sabha to benefit the farmers.
Apparently referring to the political opponents, he said lot of doubts have been created over the land bill and fear instilled among farmers even though states had suggested amendments to the Act of 2013 for the benefit of villages and villagers.
"We had promulgated an Ordinance on Land Acquisition Bill which will expire tomorrow. I have decided that it should be allowed to expire. It means restoration of the situation that prevailed before my government took over," the Prime Minister said in his monthly radio programme 'Mann Ki Baat'.
The government had issued the Ordinance thrice so far, as the Land bill could not be passed in Parliament due to stiff resistance by most of the opposition parties as well as some ruling NDA allies.
The bill, which seeks to amend the Act of 2013, is currently being scrutinised by a Joint Committee of Parliament, to which it was referred by Rajya Sabha during Budget Session in the wake of strong opposition by several parties.
The Prime Minister's announcement makes it clear that the government will try to use the legislative route to enact the law, instead of the executive mechanism.
Highly-placed sources later explained that the decision of not re-promulgating the Ordinance was taken against the backdrop of the recommendation of NITI Aayog that enacting law on land acquisition should be left to states, since the subject is on the Concurrent List of the Constitution.
The sources pointed out to PTI that the bill on land acquisition was still alive in Rajya Sabha and the government is awaiting the report of the Joint Committee of Parliament on it.
The Congress on its part claimed victory and patted itself on the back for forcing Narendra Modi to withdraw the land ordinance. Addressing the 'swabhiman rally' in Patna along with leaders of JD(U), RJD and SP, Ms. Gandhi said: "This is an anti-farmer government. They want to grab their land and distribute it among their rich friends. We fought for the protection of farmers' rights in the Parliament and in the end government had to bow down,"