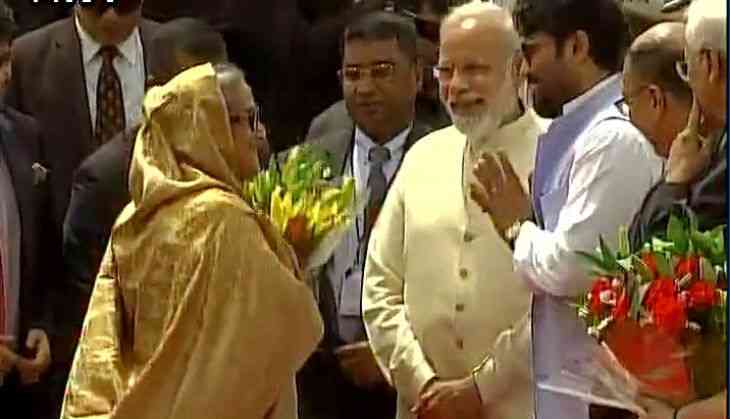 Prime Minister Narendra Modi travelled in regular Delhi traffic to receive Bangladesh PM Sheikh Hasina at Delhi airport.
According to media reports, no road restrictions were imposed when the prime minister was travelling.
PM Modi travelled from Lok Kalyan Marg to airport and received his Bangladesh counterpart, who is on a four-day visit to India.
Both the sides would be signing at least 25 pacts in various key sectors including civil nuclear cooperation and defence but there was unlikely to be any agreement on the Teesta water sharing.
During her visit, which comes after a gap of seven years, Hasina will hold wide-ranging talks with PM Modi during which India is also set to announce a line of credit of USD 500 million to Bangladesh for military supplies.
"The upcoming visit is expected to further expand the cordial and cooperative relationship between India and Bangladesh and build on the strong ties of friendship and trust between the two leaders," a joint statement issued by the two countries said earlier.
Hasina will also call on President Pranab Mukherjee and meet opposition leader Sonia Gandhi. She will visit Ajmer on Sunday and will meet Indian business leaders on Monday.
--With PTI inputs