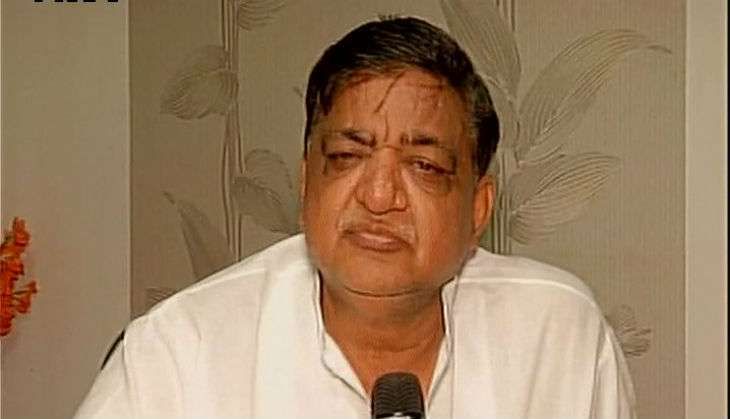 On 9 August, the Samajwadi Party (SP) urged Prime Minister Narendra Modi to ponder over the reason responsible for the youth outbreak in Kashmir Valley and address their needs to pacify them.
Samajwadi Party leader Naresh Agarwal said the Centre and the state government will have to address the griefs of youth of Kashmir if they want a solution to the ongoing violence in the region.
"What is the reason behind the youth outbreak in Kashmir the Centre should ponder over it also. Today the BJP has a coalition government in Kashmir, they should see to it, as to why youth there have picked up stones, their grief's should be addressed for a permanent solution," said Agarwal.
Earlier in the day, Prime Minister Modi broke his silence on the ongoing violence in the Kashmir valley following the death in an encounter of Hizbul Mujahideen commander Burhan Wani and said a handful of misguided people are hurting the great tradition of Kashmir and appealed to the youth to join him in fulfilling the dream of making the place the world's paradise.
"A handful of misguided people are hurting the great tradition of Kashmir. I appeal to the Kashmiri youth come along, we will together realise the dream of making Kashmir the paradise of the world. We give so much love to Kashmir, while some people are causing it a lot of harm," said the Prime Minister, while addressing a public rally after unveiling a statue of freedom fighter Chandra Shekhar Azad at his birthplace.
Stating that Kashmir is a paradise for Indians, Prime Minister Modi said, "Every Indian desires to go to Kashmir, every Indian loves Kashmir. The boys, who should be holding laptops, bats and balls in their hands and dreams in their hearts, are carrying stones."
"The freedom that every Indian has also belongs to every Kashmiri. We want the same bright future for every youth in Kashmir. We are the people, who walk the path that Atal Bihari Vajpayee took when it comes to Kashmir," he added while asserting that Kashmir wants peace.
The Prime Minister further said the Centre as well as the BJP-PDP coalition government under Chief Minister Mehbooba Mufti is making all efforts to solve the problems of Kashmir through development.
"The citizen of Kashmir wants to earn more money through tourism. We want to provide employment opportunities to the Kashmiri youth," he said.
Expressing his gratitude to the nation and the opposition for showing solidarity with the Centre on the matter, the Prime Minister said, "I want to thank the nation, I want to thank Congress that we all very maturely made attempts to deal with the situation in Kashmir.
-ANI