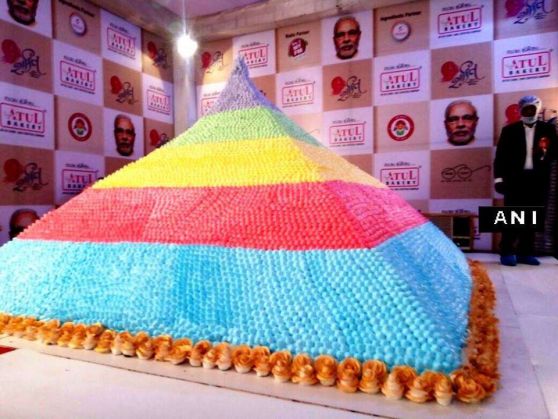 Please Visit & be witness with your Kid's World's Tallest Pyramid Cake on celebration of @narendramodi Ji Birthday pic.twitter.com/RlYTGurwpb

— Bipin Patel Gayatri (@bipingayatri) September 14, 2016
The giant pyramid cake will be cut by a group of differently abled and underprivileged girls in the presence of over 5,000 girls and women at the Maliba Party plot at Vesu on 17 September.
A Delhi-based organisation, Guitarmonk will bring together 1,000 guitarists from across the nation to play live music at the event. According to reports, around 100 guitars will also be distributed free to the undervprivileged girls.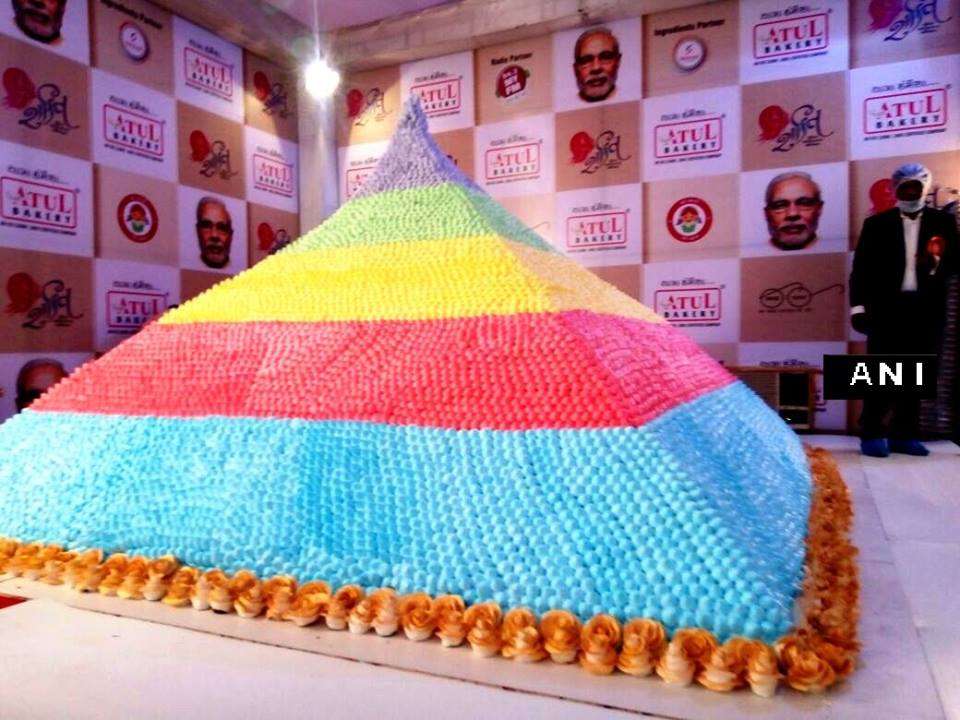 World's tallest cake by Atul Bakery and Shakti Foundation on PM Modi's 66th birthday (Photo: ANI)