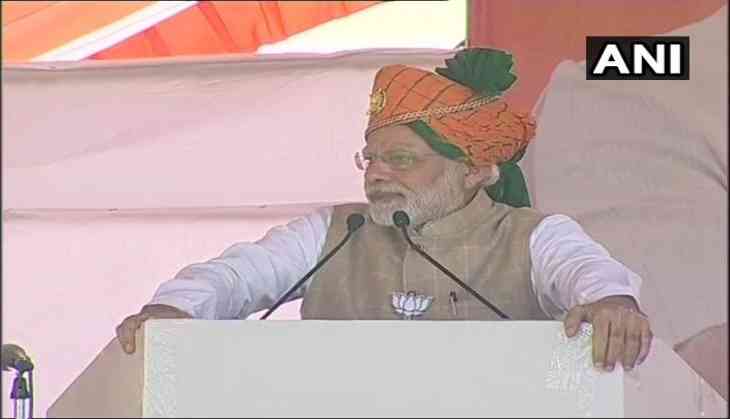 As 26/11 Mumbai attack completes a decade, PM Narendra Modi has said that the nation will never forget the attacks and that the justice will be served.
The Mumbai attacks happened on November 26 in 2008, killing 166 people in the Taj Hotel and Nariman point by a group of terrorists who came along the coast line of Arabian Sea from Karachi in Pakistan.
As per the investigation carried out by the Indian agencies, it was found that Lashkar-e-Taiba had sent 10 terrorist to blow up the Taj, which was being led by Hafiz Saeed. The conspirator David Headley was arrested by US agencies and is serving jail in the States. Pakistan had always denied its role in the attacks, even after acceptance of Ajmal Amir Kasab, who was hanged to death by a court's order in 2012-13.
PM Modi has also targeted the Congress party for showing dual standards on the issue of patriotism and that the nation will avenge the deaths of people and justice will be served to everyone.
India will never forget 26/11 attack, and neither forget the perpetrators. Justice will surely be done, I want to assure the country: PM Narendra Modi in Bhilwara #RajasthanElections2018 pic.twitter.com/9q35EM7qQw

— ANI (@ANI) November 26, 2018
Modi said, "The whole world was shaken today(26/11), and Congress back then was giving lessons in patriotism.When the Army carried out surgical strike the country felt proud but the Congress raised questions on it, demanded video proof."
The Surgical strike was carried out by the Indian Army on September 29 in 2016, across the LoC in response to an attack by the terrorists inn Uri, killing 19 jawans.
PM Modi today said, "India will never forget 26/11 attack, and neither forget the perpetrators. Justice will surely be done, I want to assure the country."
Also read: On Constitution Day, CJI Ranjan Gogoi asserts 'our constitution is voice of marginalized & prudence of
The whole world was shaken today(26/11), and Congress back then was giving lessons in patriotism.When the Army carried out surgical strike the country felt proud but the Congress raised questions on it, demanded video proof: PM Modi in Bhilwara #Rajasthan pic.twitter.com/2TRcweXFZ1

— ANI (@ANI) November 26, 2018