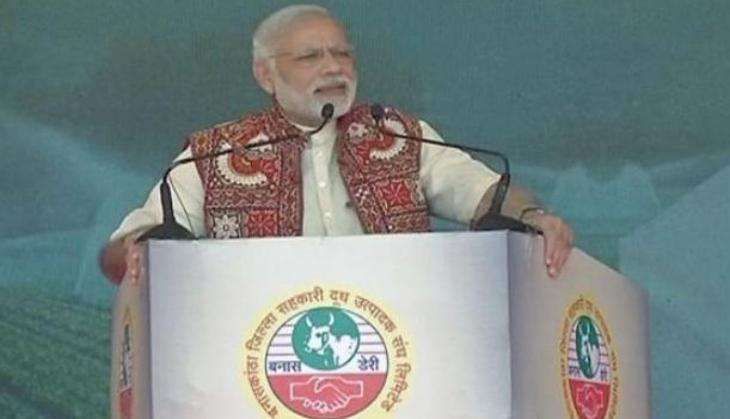 Prime Minister Narendra Modi and other leaders, on 13 December, paid homage to those who sacrificed their lives while defending Parliament House from the dastardly terror attack on this day in 2001.
The Members of Parliament and leaders from different political parties paid floral tributes to the bravehearts at the plaque in Parliament House in the morning.
Two persons from the Parliament Security Service of the Rajya Sabha, five Delhi Police Personnel and a woman constable of the Central Reserve Police Force (CRPF) lost their lives while preventing the entry of terrorists inside the Parliament House Building. A gardener of CPWD also lost his life in the attack.
Delhi: Leaders arrive in Parliament to pay homage to security personnel who lost their lives during 2001 Parliament attack pic.twitter.com/ybxsznbzl2

— ANI (@ANI_news) December 13, 2016
Delhi: Homage being paid to security personnel who lost their lives during 2001 Parliament attack pic.twitter.com/sC9NxaDmPo

— ANI (@ANI_news) December 13, 2016
Delhi: Leaders arrive in Parliament to pay homage to security personnel who lost their lives during 2001 Parliament attack pic.twitter.com/bEuP4MBo7J

— ANI (@ANI_news) December 13, 2016
Delhi: PM Narendra Modi and former PM Manmohan Singh pay homage to security personnel who lost their lives during 2001 Parliament attack pic.twitter.com/2SxvhfHXsE

— ANI (@ANI_news) December 13, 2016