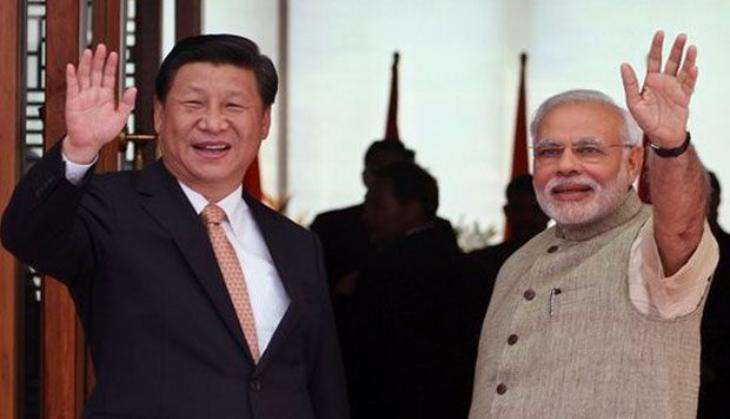 Issues such as India's NSG membership bid and China blocking UN ban on JeM chief and Pathankot attack mastermind Masood Azhar are likely to be raised by Prime Minister Narendra Modi during his bilateral talks with Chinese President Xi Jinping in Goa.
A range of key bilateral and international issues including ways to tackle threat of terrorism besides security situation in the region are also likely to figure in the talks on the sidelines of the BRICS summit.
Ahead of tomorrow's meeting, Chinese Foreign Ministry Spokesperson Geng Shuang said in Beijing that there was no change in China's stand on India's NSG membership bid and New Delhi's attempts to get Azhar designated as a terrorist by the UN.
The spokesperson said relations between India and China made "great headway" despite some "disputes" but there was no change in Beijing's stand on the issues of NSG and Azhar.
Also Read: India looks forward to mount diplomatic offensive against Pakistan at BRICS meet
Geng said China maintains that 1267 Committee of the UN designated to ban terrorist outfits should work on true facts and make a decision according to consensus of its members.
On the NSG issue, the spokesperson said, "China's position has not changed regarding the joining of the Nuclear Suppliers Group (NSG) by India."
According to Indian officials, New Delhi's NSG membership bid and Azhar issue are set to be discussed by the Indian side in the meeting.
Xi is arriving here on 15 October to participate at the annual BRICS summit.
Prime Minister Modi and Xi had last met on the sidelines of G-20 in Hangzhou in September.
Also Read- BRICS: Presidents of Russia, Brazil and South Africa reach Goa; Day 1 schedule
- - PTI