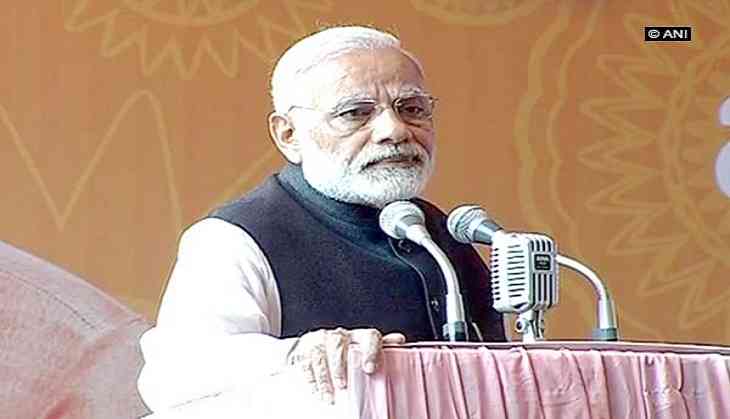 Prime Minister Narendra Modi on 28 October called upon the media fraternity to play a constructive role in democracy.
Addressing the media at 'Diwali Milan' programme at the BJP headquarters here, the Prime Minister said, "Media must play a constructive role in democracy."
The Prime Minister also stressed upon the importance of democracy stating that political parties must discuss democracy.
"It is a challenging time for us and we still have to do a lot more work. It is important to discuss democracy in political parties," he added.
The Prime Minister also thanked the media for supporting and lauding Centre's cleanliness drive 'Swachh Bharat.'
"The country has witnessed the positive role played by media in making the Swachh Bharat Mission a success," he said.
BJP president Amit Shah along with senior party leaders, including G V L Narsimha Rao and Sambit Patra, were also present at the event.
Union Minister Smriti Irani also participated in the event.
-ANI