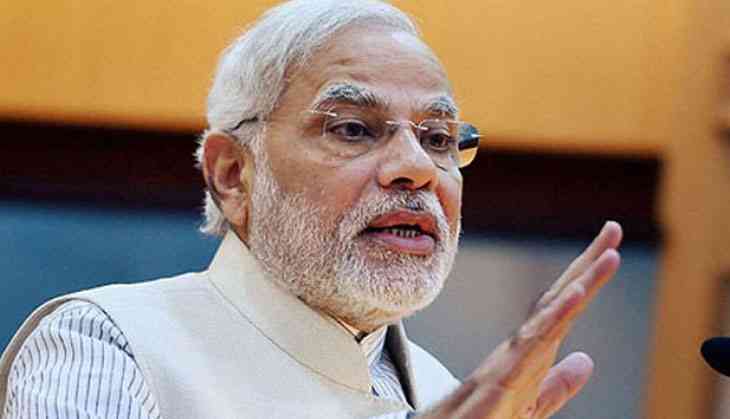 Prime Minister Narendra Modi today walked up to senior opposition leaders in the Lok Sabha to greet them as the House met on the opening day of the monsoon session while voting was underway for the keenly- contested presidential election in the parliament complex.
Just before the proceedings began, Modi, External Affairs Minister Sushma Swaraj and Parliamentary Affairs Minister Ananth Kumar exchanged pleasantries with leaders in the opposition benches including Congress president Sonia Gandhi, Samajwadi Party leader Mulayam Singh Yadav and National Conference leader Farooq Abdullah.
Abdullah took oath as Lok Sabha member today after winning the Srinagar bypoll recently.
While the Prime Minister greeted Gandhi with a 'namaste', he shook hands with Yadav. Union minister Ram Vilas Paswan's son Chirag was seen touching the feet of the Prime Minister.
Swaraj, who walked up to the opposition leaders after Modi, was seen talking to Congress leader in the Lok Sabha Mallikarjun Kharge.
Earlier this morning, Modi had said that like the monsoon, this session also brings a spirit of hope.
"After the summer, the rains fill the soil with pleasant smell. The same way, due to the good rains of the GST, the whole session will be full of enthusiasm," he told reporters.
Modi was among the first to cast his vote in the parliament house complex to elect the next president of India.
The Congress-led opposition's nominee Meira Kumar is pitted against NDA candidate Ram Nath Kovind.
The results will be declared on July 20 in New Delhi.
The BJP has exuded confidence that Kovind would win with a "comfortable" margin, while the opposition said Kumar was the best choice in the "clash of ideologies".
-PTI