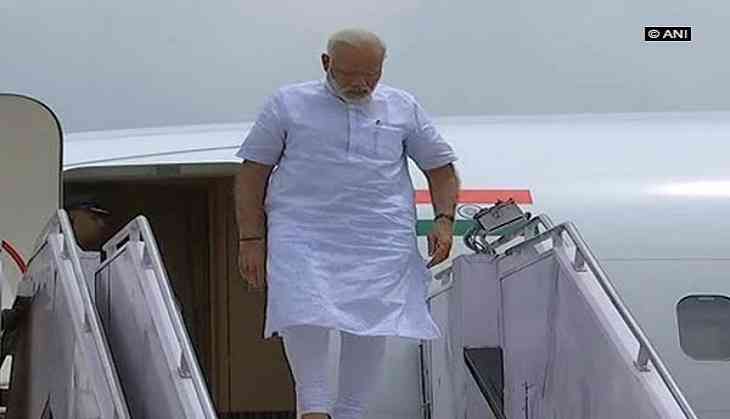 PM Modi to visit China. (ANI)
At the invitation of the President of China, Prime Minister Narendra Modi will visit Xiamen in China's Fujian province between 3 September and 5 September to attend the 9th BRICS Summit.
Subsequently, the Prime Minister will pay a state visit to Myanmar from 5 September to 7 September at the invitation of Myanmar President U Htin Kyaw.
This will be Prime Minister Modi's first bilateral state visit to Myanmar.
During the visit, he will hold discussions with State Counsellor Daw Aung San Suu Kyi on matters of mutual interest and also call on President U Htin Kyaw.
Apart from his engagements in the capital city of Nay Pyi Taw, he will visit Yangon and Bagan.
-ANI