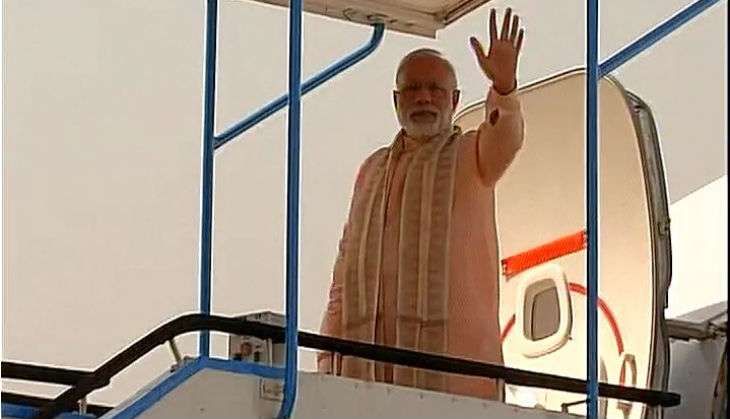 Prime Minister Narendra Modi, who embarked on a five-nation visit to Afghanistan, Qatar, Switzerland, US, and Mexico earlier this morning, will reach Herat in the western part of Afghanistan in the afternoon.
On the first leg of his visit, Prime Minister Modi will inaugurate the India-Afghan Friendship Dam along with President Dr. Ashraf Ghani. The dam was earlier known as Salma Dam.
"Looking forward to my visit to Afghanistan tomorrow. I will join President Ashraf Ghani to inaugurate Afghanistan-India Friendship Dam in Herat. It is symbol of our friendship and would usher in hope, light up homes, nourish the fertile fields of Herat and bring prosperity to the people of the region," the Prime Minister had posted on Facebook.
During the visit, focus will be to broaden bilateral trade, energy, and security cooperation and push for India's bid to become a member of the Nuclear Suppliers Group (NSG).
He is likely to seek the support of Switzerland and Mexico for India's membership into the 48-member NSG as both these countries are key members of the grouping. India has formally applied for membership of the NSG on 12 May.
Briefing the media, Foreign Secretary S. Jaishankar said, "The Prime Minister will arrive in Doha, the capital of Qatar Saturday evening, where he will hold meeting with the Emir of Qatar to further strengthen bilateral relations."
Jaishankar said apart from this, the Prime Minister will visit workers' camp and also hold a meeting with business leaders.
-With ANI inputs