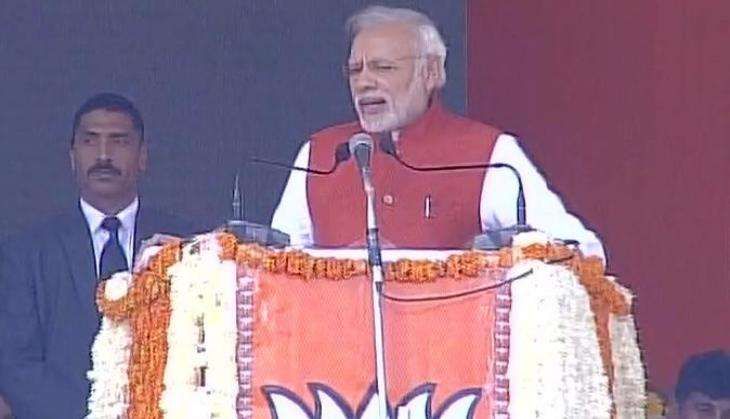 Prime Minister Narendra Modi will hold bilateral discussions with President of Kyrgyzstan Almazbek Sharshenovich Atambayev in New Delhi on 20 December.
President Atambayev will be accorded an ceremonial reception at the forecourt of Rashtrapati Bhavan today morning.
Atambayev arrived in New Delhi on Sunday on a four day state visit to India. He is leading a high-level delegation comprising ministers, senior officials and business leaders. This is his first visit to India as President.
President Pranab Mukherjee will host a dinner banquet in his honour this evening.
Bolstering existing defence cooperation, enhancing trade ties and exploring surface connectivity projects will be high on the agenda of talks between the two leaders.
The Kyrgyz President's visit comes after the successful visit of Prime Minister Narendra Modi to the central Asian country in July last year.
India and Kyrgyztan share excellent relations in all areas including defence, economy ,commerce, education, human resource development, culture and tourism.
The trade between the two countries was 27.99 million dollars during the last fiscal, with India's exports to Kyrgyzstan amounting to 26.20 million dollars.
Apparel and clothing, leather goods, pharmaceuticals, and tea are some of the important items in India's export basket to the country.
About 4500 Indian students are studying medicine in various medical institutions in Kyrgyzstan. President Atambayev's visit is expected to further strengthen the cordial relations between the two countries. He is also scheduled to attend a Joint Business Forum tomorrow.
-ANI