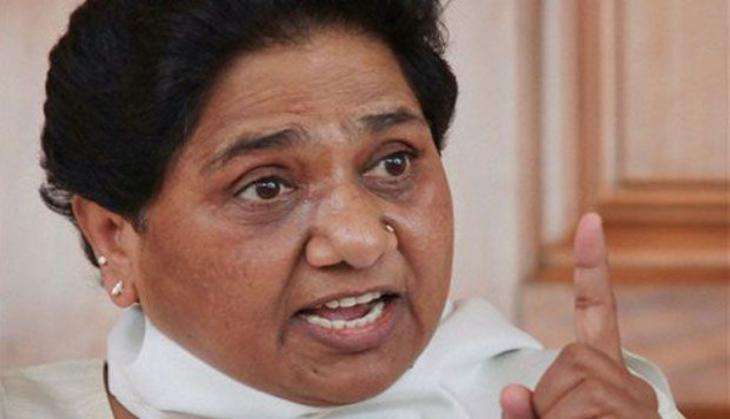 A day after holding consultations with her party leaders, BSP supremo Mayawati addressed a press conference on 24 July in Lucknow, to discuss the atrocities against Dalits in various parts of the country.
While speaking to the media, Mayawati said that the it was disappointing for her to see that Prime Minister Narendra Modi remained silent on the Una incident proving that BJP was not with the Dalits.
Mayawati lashed out at BJP for not arresting expelled BJP leader Dayashankar Singh for his derogatory remarks against her. She further alleged that the Samajwadi Party was under BJP's pressure owing to which Dayashankar's arrest was being delayed.
"BJP made Dayashankar use foul language against me and thought suspending him will win hearts of Dalits, but this took a U-turn," the BSP supremo said.
She also spoke about the FIR filed against her by Dayashankar's wife.
"Dayashankar's family filed an FIR against me, they should have also filed an FIR against him for using harsh words for me," Mayawati said.
On 22 July, family members Dayashankar Singh filed an FIR against Mayawati and other BSP leaders for using foul language against them.
The FIR has been lodged in Lucknow's Hazratganj police station. Mayawati has been accused of criminal conspiracy, intimidation, and promoting enmity.
A row broke out after Singh likened former Uttar Pradesh chief minister Mayawati to a prostitute in Parliament this week.
BSP leaders staged a massive protest demanding Singh's arrest. After an FIR was lodged against him for his inflammatory comment, a police team reached his residence at UP's Ballia district, only to find him missing.
--With Agency inputs