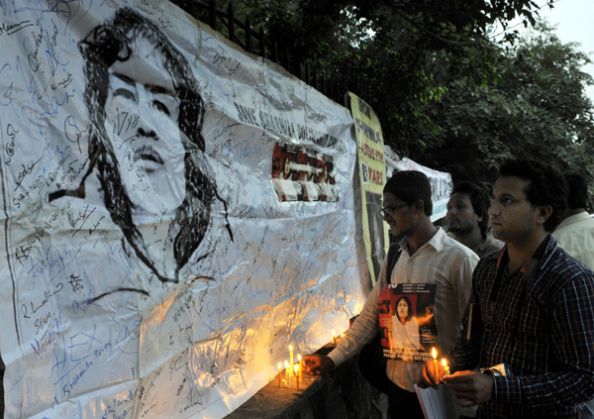 Human Rights Activist Irom Sharmila on Tuesday said that Prime Minister Narendra Modi should consider removing Armed Forces Special Powers Act (AFSPA) from Manipur before pressing for a permanent seat in the United Nations Security Council (UNSC).
She also described the AFSPA in the state as 'draconian'.
"Before pressing for a permanent seat in UNSC, he (Prime Minister Modi) should repeal AFSPA.He should repeal AFSPA first because it is really draconian," Sharmila told ANI here.
"The Prime Minister is pressing for permanent seat in UNSC but he ignored my voice, human rights, he should just repeal AFSPA," she added.
Sharmila, known as the Iron Lady of Manipur, began her fast in November 2000 after ten people were killed in a shooting at a bus stop near her home in Manipur. Activists blame the army for the killings but no arrests have been made in the case.
(ANI)