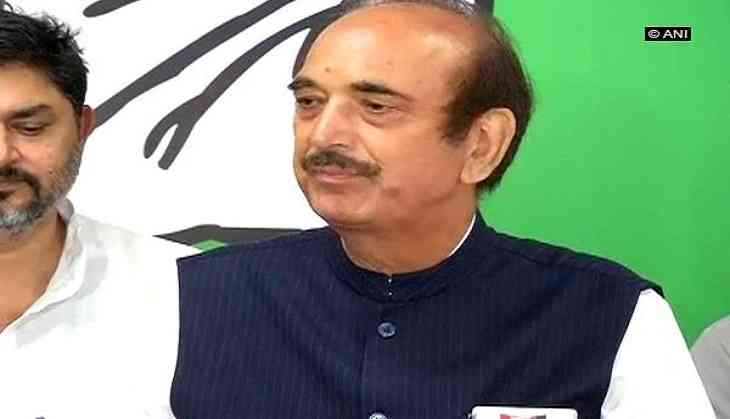 Senior Congress leader Ghulam Nabi Azad on Thursday alleged that Prime Minister Narendra Modi was seeking publicity by criticising the violence in the name of cow vigilantism.
Talking to ANI, Azad said, "This is only a publicity stunt. He is making statement under public pressure after the people protested against such attacks. It is an eye wash, we don't believe him."
Earlier today, Prime Minister Modi condemned the growing atrocities against innocent people in the guise of cow protection, and said that killing people in the name of 'Gau Bhakti' is not acceptable.
"Killing people in the name of Gau Bhakti is not acceptable. This is not something that Mahatma Gandhi would have approved. There is no place for violence in the society," Prime Minister Modi said at Sabarmati Ashram centenary celebrations in Ahmedabad.
Prime Minister Modi asserted that violence is not a solution of any problem and no one has the right to take the law in his or her own hands in this nation.
"Today, I want to say a few words and express sadness on some of the things going on. India is a land of non violence; the land of Mahatma Gandhi. Why do we forget that? No one spoke about protecting cows more than Mahatma Gandhi and Acharya Vinoba Bhave," he added.
-ANI