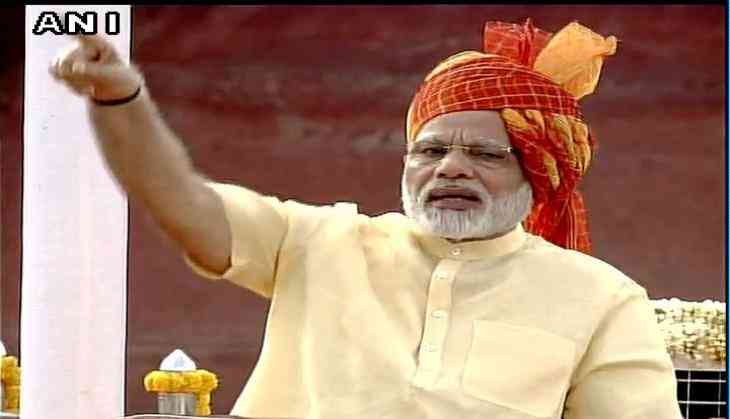 PM Modi remembers Rajiv Gandhi on his 75th birth anniversary
On the occasion of former prime minister Rajiv Gandhi's 75th birth anniversary, Prime Minister Narendra Modi on Sunday recalled his contributions to the nation.
"On his birth anniversary, we remember Rajiv Gandhi & recall his contribution to the nation," the Prime Minister said in a tweet.
Earlier in the day, the Gandhi family including Congress President Sonia Gandhi, Vice-President Rahul Gandhi and Priyanka Vadra on Sunday paid tribute to Rajiv Gandhi in the national capital.
Many leaders and family members of the late Prime Minister were present at the ceremony. Dignitaries like former president Pranab Mukherjee, former chief minister Sheila Dikshit were also present.
They offer wreaths at the place called Veer Bhoomi where Gandhi was cremated.
The assassination the ex-Prime Minister, occurred as a result of a suicide bombing in Sriperumbudur, near Madras, in Tamil Nadu, India on Tuesday, 21 May 1991.
Rajiv Gandhi Sadbhawana Diwas is a day to commemorate the values, attitudes and ideals of the late Prime Minister. An attempt is made to understand and uphold his passion for the progress of the nation and his pioneering of many national and international projects.
Rajiv Gandhi was the son and successor of the late Prime Minister Indira Gandhi. He was the sixth Prime Minister of India serving from a period between 1984- 1989. When he took office he was the youngest Indian Prime Minister to hold the position.
-ANI