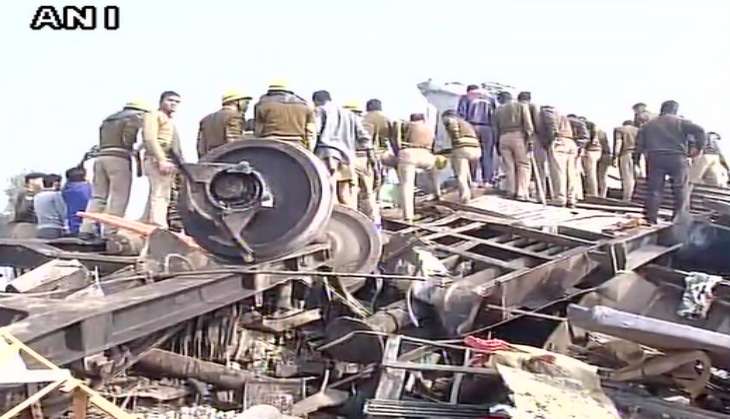 At least 100 people were killed and 150 were others injured on 20 November after 14 coaches of the Patna-Indore Express derailed near Pukharayam in Kanpur district of Uttar Pradesh.
The Railways has issued the following helpline numbers for assistance:
Monetary compensation of Rs 3.5 lakh has been announced for the kin of the deceased, while each of the injured will receive compensation of Rs 50,000.
Prime Minister Narendra Modi took to Twitter to express his grief at the loss of lives. He said that he had spoken to Railway Minister Suresh Prabhu, who was personally monitoring the situation. The Prime Minister has announced ex gratia compensation of Rs. 2 lakhs from PMNRF for the next of kin of those killed and Rs. 50,000 for those seriously injured in the rail accident.
Home Minister Rajnath Singh also offered condolences to the grieving families and said that he had instructed the DG to rush NDRF teams to the spot.
Read More: UP: 30 dead, several injured as 14 coaches of Patna-Indore express derails in Kanpur
Railway Minister Suresh Prabhu announced that an enquiry into the accident has been ordered. Uttar Pradesh Chief Minister Akhilesh Yadav said that all hospitals in neighboring districts have been activated and the private hospitals of Kanpur have been put on alert to accommodate patients. The accident is also being termed as the worst train accident since years.