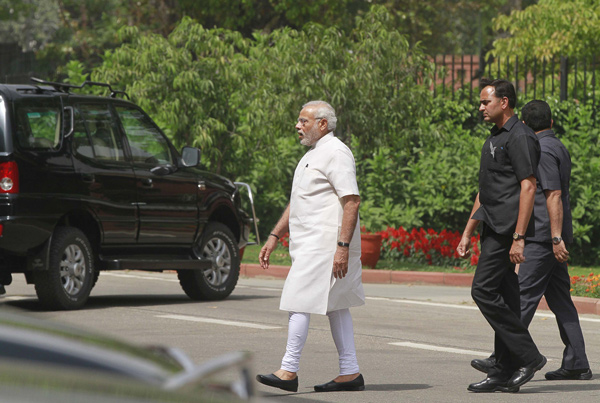 Prime Minister Narendra Modi on 29 November left for France where he will take part in the Paris Summit on Climate Change along with 150 heads of nations.
During his two-day visit, the Prime Minister will speak at the Leaders Event in which he is expected to touch upon issues pertaining to global warming and assert India's commitment to reduce its carbon footprint.
Prime Minister Modi is also likely to hold bilateral meetings with several world leaders, including US President Barack Obama, on the sidelines of the summit.
The two-week long summit is being seen as a key event aimed at addressing the climate change challenge. An international agreement on climate change focussed on curbing the emission of greenhouse gases is expected to come out of the 2015 Paris Climate Conference.
One of the important challenges looming over mankind in recent times is to keep the average global temperature rise below 2 degree Celsius compared to pre-industrial levels.
Prime Minister Modi has always taken a strong stand on climate issues. He has time and again urged the leading nations in the world to take steps to curb emissions in order to give clean environment to the future generations.
-ANI