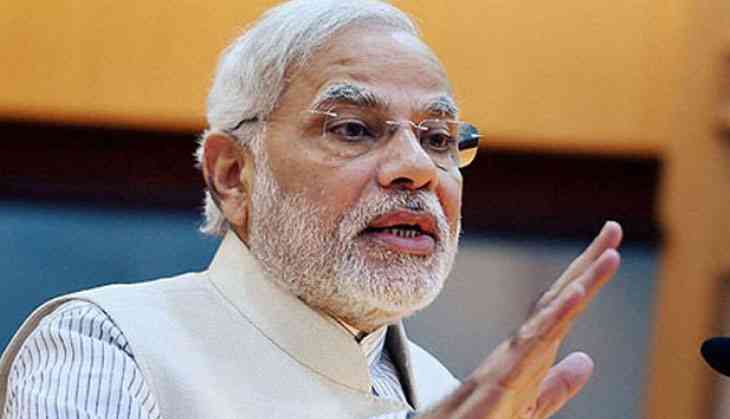 Hailing Bangladesh Prime Minister Sheikh Hasina's 'zero-tolerance' policy to deal with terrorism, Prime Minister Narendra Modi on 8 April, 2017 credited decisive leadership of the former for achievements of India-Bangladesh partnership.
"Today marks golden era in India-Bangladesh ties. We thank Prime Minister Hasina for acknowledging our soldiers efforts in liberating Bangladesh from the reign of terror," Prime Minister Modi said while addressing a joint statement.
Asserting that he is determined that fruits of cooperation between the two nations will benefit people, the Prime Minister said India is a long-standing and trusted development partner of Bangladesh.
Shaping the future of bilateral ties, Prime Minister Modi and the Bangladesh Prime Minister earlier on 8 April, 2017, led delegation level talks and signed 22 pacts in a wide range of bilateral relations.
-ANI