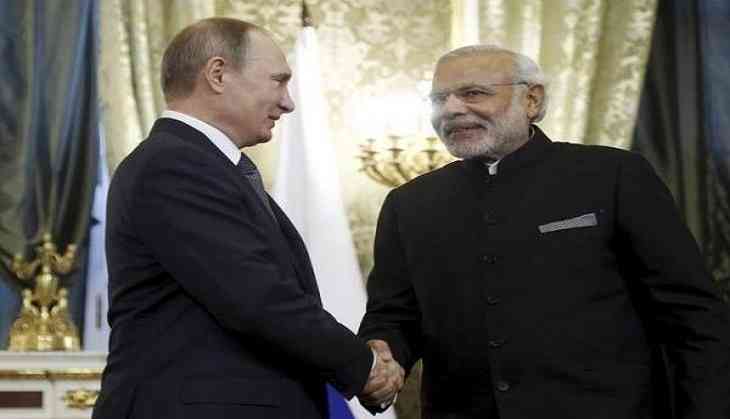 Prime Minister Narendra Modi on Monday arrived Sochi in Russia for an informal summit with Russian President Vladimir Putin.
The informal summit between the two leaders, which, has a broad-based agenda on global and regional issues, is expected to see the discussions on global terrorism, situation in Afghanistan-Pakistan, Syria, Islamic State (IS).
Indian envoy to Russia Pankaj Saran on May 20 exclusively told ANI that the two leaders will discuss mutual cooperation to improve each other's economy and influence in the international sphere.
Apart from holding bilateral talks on the entire gamut of bilateral relations, Saran said Prime Minister Modi and President Putin may also discuss the repercussions of Iran nuclear deal post the withdrawal of the United States from the same.
Since India and Russia are both victims of terrorism, the two sides will also discuss ISIS threat and the situation in Afghanistan and Syria.
Prime Minister Modi is received by local dignitaries at the airport. He is now scheduled to visit the residence resort of President Putin.
According to the sources, a large part of the informal meeting is one to one and a restricted delegation-level meeting is likely.During the summit, the Indo-Russian cooperation in Shanghai Cooperation Organisation (SCO) and association of Brazil, Russia, India, China and South Africa (BRICS) are likely to come as well.
The two leaders may also discuss the India-Russia civil nuclear cooperation in third countries.On Sunday, the Prime Minister took to Twitter and said that his visit will strengthen the Special and Privileged Strategic Partnership between two countries.
-ANI