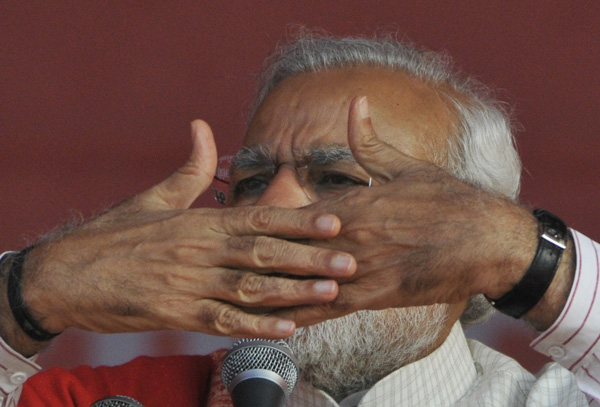 Prime Minister Narendra Modi visited Assam on 19 January. While addressing a rally, he criticised the Congress government in the state, invoking Dr Manmohan Singh and how inefficient they have been.
Modi went on to say that he is expected to mend, in a short span of 15 months, what the Congress couldn't achieve in 15 long years.
"I thought there can't be any problem in Assam as a party has been in power here for 15 years. The PM from here governed the nation for 10 years," he said. "They didn't work for 15 years and expect me to do all the work in 15 months," he added.
Modi is scheduled to address a youth rally in the state capital Guwahati later in the day. On 18 January, Modi visited neighbouring state Sikkim and released a logo 'Sikkim Organic' for the state's mission mode organic programmes.
Assam is gearing up for its assembly elections later this year.
Meeting the people of Sikkim. pic.twitter.com/rZiZQnsuz0

- Narendra Modi (@narendramodi) January 19, 2016