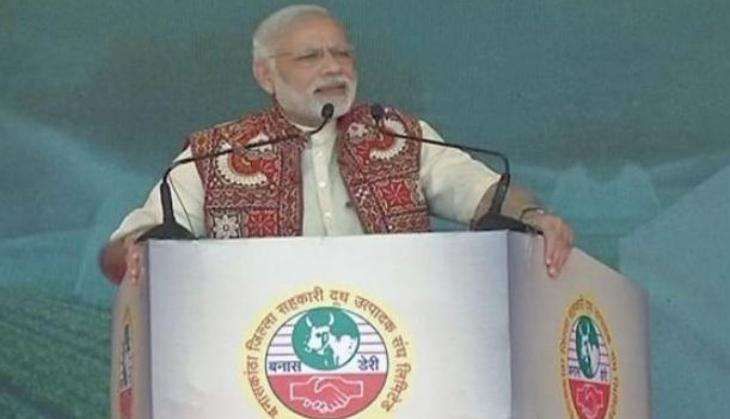 President Pranab Mukherjee's assent to the Taxation Laws (Second Amendment) Bill 2016, the Act which has provisions to levy total tax, penalty and surcharge of 50 per cent on the amount deposited post demonetisation, comes into force on 17 December.
Under the scheme, the money collected from taxes and penalty on undisclosed incomes can be deposited in the Pradhan Mantri Garib Kalyan Yojna (PMGKY) account from 17 December to 31 March.
The declarations will be kept confidential and people can also give information about black money on the e mail ID- blackmoneyinfo@incometax.gov.in
The money generated from disclosure of unaccounted cash under the Act - which has higher taxes and stiffer penalty of up to 85 percent in respect of those found to be involved in conversion of black money into white - will be used for welfare scheme, said Revenue Secretary Hasmukh Adhia in Delhi, on 16 December.
Announcing the scheme here at a press conference, Adhia said unaccounted cash can be disclosed under PMGKY that comes with 50 percent tax and penalty and will be there from 17 December to 31 March.
"We want people to join PM Garib Kalyan Yojana, as they contribute to welfare of the people through this scheme. The declarations under new black money disclosure scheme will be kept confidential. People can give information about conversion of black money into white to the government through email address created to get such info," said the Revenue Secretary.
Stating that the Financial Intelligence Unit is analysing and monitoring deposit information, he said, "The government doesn't want the inspector-raj to affect people, but the people should understand that all information about their deposits is with the department."
He, however, said mere depositing black money won't make it white unless tax is paid on it.
Meanwhile, Central Board of Direct Taxes (CBDT) Chairman Sushil Chandra said, "We have conducted searches and seizures in about 291 cases, carried out surveys in 295 cases. We have also issued around 3,000 notices on the basis of deposits in bank accounts and have, so far, seized cash of more than Rs 316 crore, of which new currency is above Rs 80 crore, jewellery 76 crore, total seizure Rs. 393 crores."
He said, 2600 crore rupees of undisclosed income has been admitted by the taxpayers post -demonetisation.
The Bill was passed by the Lok Sabha last month as a Money Bill without discussion. Later, the Bill was sent to the Rajya Sabha, but it could not take up the legislation following the deadlock between the government and the opposition.
Since it was a Money Bill, it is deemed to be passed if it is not returned by the Upper House to the Lok Sabha within 14 days.
-ANI