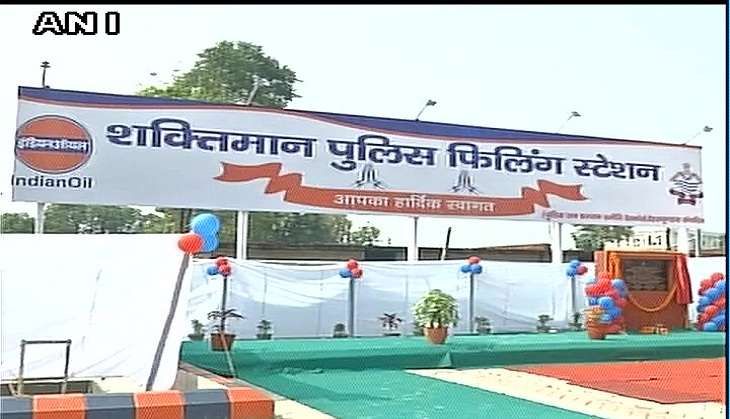 In a unique move to pay homage to Shaktiman, Uttarakhand Police have named a petrol pump after the late police horse. The petrol pump started its operation from the Police lines in Dehradun on 6 October. Uttarakhand Police DGP MA Ganapathi inaugurated the filling station, with school students presenting a colourful cultural programme.
"Shaktiman was part of the police family and we have named the petrol pump after the police horse," said DGP Ganapathi.
Shaktiman was a well-trained 13-year-old horse of the Uttarakhand Mounted Police.
When the horse was deployed by the police during a BJP rally, party leader and legislator Ganesh Joshi Joshi had allegedly attacked the animal's leg with a baton, critically injuring him. The outrage over this incident was so large that Joshi was briefly arrested.
After sustaining grievous injuries, Shaktiman's damaged leg was amputated. A prosthetic limb was fixed and there were hopes that the animal will walk again. However, the white-coloured Kathiawari horse succumbed to its injuries on 20 April.
The petrol pump is possibly the first in the country to be named after any police department horse.