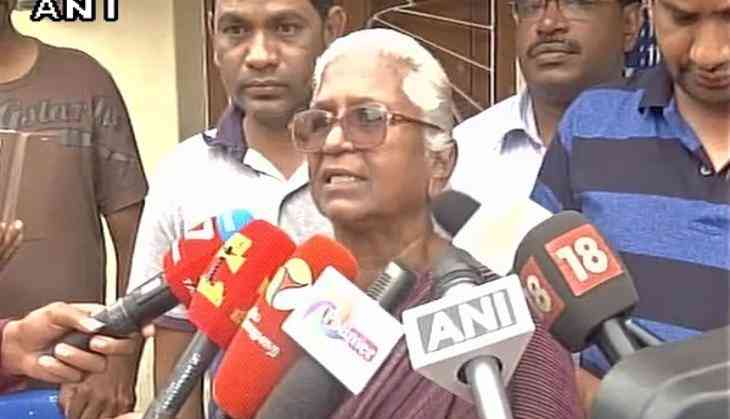 Elated to see her son after a 27-year-long wait, Arputham Ammal, the mother of A.G. Perarivalan, the convict in the assassination case of former prime minister Lt. Rajiv Gandhi case, on 25 August expressed gratitude to the people who supported her to get her son released.
"After 27 years of struggle, my son will be returning from the jail. I thank late J. Jayalalithaa for helping us through this. All political parties have shown support in this matter. Dravida Munnetra Kazhagam's (DMK) M.K. Stalin too," Arputham Ammal told the media.
She said that every mother wants her son to live with them and she has got this opportunity after a wait of 27 years.
"Although Lt. J. Jayalalithaa had announced his release twice, but the parole was denied. Since the release was not possible, we changed our demand to parole and now it has been granted," she said.
Perarivalan, will be released today from the Vellore jail after having been granted parole on Thursday.
Ammal had requested the Central Prison in Vellore to grant 30 days leave to Perarivalan, for the treatment of his father Gnanasekaran.
The request was earlier rejected by the Deputy Inspector General of prison, Vellor Range, stating that he is not eligible for ordinary leave under Rule 22.
However, the Additional Director General of Police had said that leave can be granted on the condition that life convict Perarivalan should be provided with strong police escort during the period of leave.
Ammal had filed several petitions with the Chief Minister's special cell, seeking the release of her son on parole to meet his bed-ridden father.
-ANI