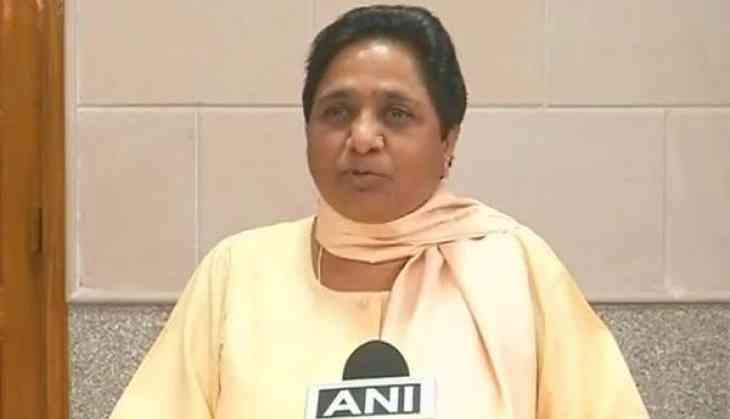 Bahujan Samaj Party (BSP) chief Mayawati on 19 May,criticised Uttar Pradesh Chief Minister Yogi Adityanath for failing to uphold law and order situation in the state, saying that the people are "now remembering the BSP's governance."

"Under Adityanath's Government, criminal elements, rather than law and order, are ruling the state and not only that, the BJP's primary vote bank, the businessmen are in a dire situation," Mayawati told ANI.

"Whatever has been happening in Uttar Pradesh, the people are now remembering the BSP and have been saying that if there is a party, which has the capability to uphold law and order in the state it is the BSP," she added.

Mayawati said that the government's inability to maintain strict vigil in the state was visible from the tensions that have been flaring up in parts of the state.

"Saharanpur and Gorakhpur are the latest example. Caste related tensions are on the rise and the weaker sections of the society are facing the brunt of it," she said.

"This government has failed to provide a peaceful and lawful state to the people. Is this the change they talked about during the Assembly elections? The present BJP government has clearly failed to maintain law and order in the state," she added.

The maiden session of the 17th Uttar Pradesh Assembly has had a stormy start as the Opposition has been creating uproar over the law and order situation in the state.

Agitating opposition members even hurled paper balls at the podium and the marshals trying to dodge them away with files.

The uproar was such that Governor Ram Naik address also drowned in the noise.

Yesterday, Adityanath hit back at the Opposition saying that those who have been criticising the government were themselves responsible for nurturing and sheltering criminals in the state.

"It is difficult to completely curb something which has been in existence for the 10 to 15 years. Since it is in the final stage, that is why some late activity is observed. But I want to ensure that the government's promise of good governance and development will be established," he said.
-ANI